Siesta Key Property Management
Let us manage your Siesta Key Rental Property
Whether you choose a seasonal rental or an annual rental home, this island is an excellent place to invest! With easy access to Sarasota, residents have plenty of employment opportunities with a fun, relaxing place to live life outside of work. For vacationers, it's an in-demand location with plenty of water activities, beaches, fishing, sailing, kayaking, shopping, and more.
Every investor and rental property in the area benefits from the best Siesta Key property management! Owning an investment property here means you earn money without having to do the work. Plus, when you visit your vacation rental, it's ready for you! Here's how Gulf Coast Property Management helps real estate investors take advantage of this excellent island opportunity.
Contact Us
Contact Us
For immediate response, please give us a call at (941) 782-1559. Otherwise, feel free to fill out the below form and we will get in touch with you as soon as possible.
Start With The Basics
If you've never considered working with a property manager before, start by considering what you need. Owning a rental property and looking for the right property management partner in Siesta Key begins with understanding the basics of being a landlord. You'll need a property manager who can take over the landlord tasks while meeting your financial goals.
Dynamic Marketing
Our properties shine brightly in a very competitive market. Your property will benefit from best in class advertising. It's how we can achieve our '12 days on market' benchmark.
Learn More
careful tenant screening
Understanding that a rogue tenant is one of your biggest fears, we have created a thorough two – stage application process to ensure the prospects measure up to our strict criteria.
Learn More
tenant move-in process
Once we have approved a prospect, we collect advance rent and a security deposit and move forward with the lease. Our leases are prepared by an attorney and protect the landlord to the fullest extent of Florida Law.
Learn More
thorough property inspections
At Gulf Coast, we consider inspections to be the cornerstone of effective property management.
Learn More
comprehensive property maintenance
Repairs and maintenance expenses are part and parcel of rental property ownership.
Learn More
rent collection & accounting
Convenience is the key to effective rent collection and we will provide your tenant with a myriad of options when it comes to making payment.
Learn More
evictions and legal help
Our eviction rate is below .01%. We are very proud of this record and believe it can be attributed to our comprehensive management style.
Learn More
and more!
Give us a call today to discuss all the ways we can help you on your journey to a happier and more successful management experience.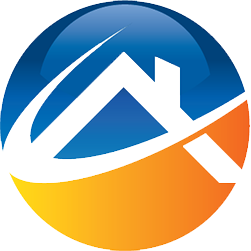 How Much Does Property Management Cost?
There are no hidden fees or surprise costs with Gulf Coast Property Management, for your investment property in Siesta Key, FL.
Annual Property Management Pricing
Our Local
Sarasota Office
243 N Lime Ave. Sarasota, Florida 34237
Phone: (941) 213-4800
Email: info@choosegulfcoast.com
Mon – Sun 9AM to 10PM.
Office visits strictly by appointment
Emergency PM coverage 24 hours a day