Maintenance and Work Order Coordination
Maintenance events and the management of the work order process are the number one cause of resident frustration and discontent. Reduce this friction and property management becomes exponentially easier.
In annual rentals, ensuring expectations are met will increase resident satisfaction and reduce vacancy expenses. In the vacation rental space, a timely and efficient response will result in positive guest reviews and increased repeat bookings.
A large part of the value we provide to our clients is the efficient control of the maintenance in your investment. Our in-house maintenance coordinator and turnover coordinator use a combination of our in-house technicians along with a select few qualified vendors so we can regulate and control our pricing. We are currently completing an average of 240 reactive maintenance work orders per month and more than 10 Rent Ready projects per month.
For your peace of mind, every maintenance expense that you incur will be accompanied by the original work order request, the steps we took to resolve/troubleshoot, before and after photos, an invoice from the vendor, and the seven-point checkup notes if applicable.
We believe this transparency builds the trust required to operate as a landlord's true fiduciary and property management partner.
Our Maintenace Projects
In-House Technicians
Part of the advantage we offer with our maintenance team is knowing who we have out at the property. We can control the situation and help mitigate liability issues. We know when they will be there and can control the situation better and manage the tenant and entry concerns
Vendor Partners
The Manatee and Sarasota county area is booming, and skilled maintenance technicians are in high demand. Every service company in our region is facing the same problem. It is becoming increasingly difficult to hire qualified vendors; especially at a cost point that makes sense to the investor landlord.
As an established company in the area, we have built long-lasting relationships with the vendors in our network. We leverage these relationships to ensure our clients receive value for money. We treat our vendor partners fairly and they do the same.
We do not markup' or 'pad' 3rd party invoices. Ensuring the work is performed in a professional, timely manner at market price is our number one priority.
After-Hours Emergency Maintenance
Not everything occurs between Monday and Friday and between 9AM and 5PM. We offer the solution for 24/7, after-hours, weekends, and holiday maintenance emergencies! We are on hand for that 'middle of the night' emergency, so you don't have to be.
At the end of the day, maintenance can make or break an investment either because of the potential increased expense to an owner or the potential unhappiness of a resident's expectations. It is our job at Gulf Coast Property Management to make sure we walk that fine line of keeping landlord expenses low while ensuring the tenant is as happy as can be possible.
Work Order Coordination
Not every work order request should result in a charge to the property owner. In addition to striking the balance between keeping costs down and a timely response, we help landlords reduce expenses in 3 unique ways.
Troubleshooting
Whenever our team receives a work order request our first instinct is to eliminate the obvious. Over the years we have discovered that almost 30% of work order requests can be resolved over the phone by walking the resident through some simple troubleshooting steps.
Therefore, before sending a technician out to the property, our maintenance coordination team will identify the issue, ask a set of related questions, and hopefully resolve the issue without the need for a technician to attend. The maintenance coordination team also has access to a series of "how to' videos which can be sent to the resident so they can fix the issue themselves on their own time. Over the years, this has saved our clients hundreds of thousands of dollars in maintenance expenses.
Determination of Responsibility
Just because you own the property does not mean you are responsible for everything that goes wrong in the property. Landlords have a responsibility to ensure their property is fit for purpose, and that all the amenities mentioned in the lease are in good working order.
However, if a tenant drops a spoon down the waste disposal unit, resulting in a burnt-out motor, it's the tenant that should be footing the bill and not the landlord. Our maintenance technicians and vendor partners understand this and are always mindful of whether the maintenance event should be recorded as a landlord expense or resident charge.
A great example of this is the work we perform on Rent Ready projects. At the time of the rent ready, our maintenance techs will clean out all the toilet drains to ensure there are no lagging blockages. This process only takes 10-15 minutes and ensures the new resident is moving into a property without the brisk of blocked drains. In the event, the tenant does block the toilet during their residency we can justifiably apply the charge to the tenant's ledger, as we can demonstrate the drains were cleared on a specific date before the lease began.
Seven-Point Check-Up
A large part of the expense of any maintenance service charge is the travel time and labor. There can be nothing more infuriating than a landlord incurring maintenance expenses when the visits were only days apart. Especially when the maintenance issues were existing at the time of the original visit.
This is where our Seven-Point Check-Up provides real value. Drawing upon years of experience, we have identified 7 of the most common (and often most costly) maintenance issues and created a plan.
The items included in the Seven-Point Check-Up are:
Underside of the sinks - We will check if there are any active leaks or evidence of previous leaks.
Showers and sinks - We will check the caulk and grout in all wet areas for cracking, signs of mold, and peeling.
Toilets - We will check to see if they are running, evaluate the condition of the guts, valves, and hoses.
AC Filters - We will check the condition of AC filters, identify the installation date, and report to the rental manager signs of neglect on the part of the tenant.
Garage Door Hinges and Rollers - We will check, adjust, and lube where necessary.
Washing Machine Hoses - We will check the condition of the valve, tighten, and make recommendations if necessary.
Faucets - We will inspect all faucets, identifying loose, leaky, and defective pieces.
Every time one of our in-house technicians attends a property to complete a work order they also perform the 7 Point Check-Up. If they can fix the issue at the time of their visit (within 15 minutes), they do so without any additional expense to the landlord. If the issue is more serious, they relay the message to the rental manager responsible for that particular property.
Start With The Basics
If you've never considered working with a property manager before, start by considering what you need. Owning a rental property and looking for the right property management partner in Bradenton begins with understanding the basics of being a landlord. You'll need a property manager who can take over the landlord tasks while meeting your financial goals.
Dynamic Marketing
Our properties shine brightly in a very competitive market. Your property will benefit from best in class advertising. It's how we can achieve our '12 days on market' benchmark.
Learn More
careful tenant screening
Understanding that a rogue tenant is one of your biggest fears, we have created a thorough two – stage application process to ensure the prospects measure up to our strict criteria.
Learn More
tenant move-in process
Once we have approved a prospect, we collect advance rent and a security deposit and move forward with the lease. Our leases are prepared by an attorney and protect the landlord to the fullest extent of Florida Law.
Learn More
thorough property inspections
At Gulf Coast, we consider inspections to be the cornerstone of effective property management.
Learn More
comprehensive property maintenance
Repairs and maintenance expenses are part and parcel of rental property ownership.
Learn More
rent collection & accounting
Convenience is the key to effective rent collection and we will provide your tenant with a myriad of options when it comes to making payment.
Learn More
evictions and legal help
Our eviction rate is below .01%. We are very proud of this record and believe it can be attributed to our comprehensive management style.
Learn More
and more!
Give us a call today to discuss all the ways we can help you on your journey to a happier and more successful management experience.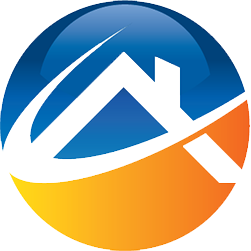 How Much Does Property Management Cost?
There are no hidden fees or surprise costs with Gulf Coast Property Management, for your investment property in Bradenton, FL.
Annual Property Management Pricing