Rental Property Management for Sarasota, Manatee, Lee and Charlotte County Homeowners
On Average, Gulf Coast Can Rent Properties in 12 Days or Less
There's a reason we're consistently ranked the best property management company in Sarasota, Manatee and Charlotte counties.
In a market awash with agents offering part-time rental property management services, it is our commitment to the property management industry and ability to provide stellar customer service to owners and tenants which sets us apart. Talk to people who have worked with us, and they'll tell you we're responsive, accessible, and accountable.
Whether you need full service annual rental management or help with your vacation home in Anna Maria, Holmes Beach or the surrounding areas – we're the best, and we're here to prove it to you.
Contact Us
Contact Us
For immediate response, please give us a call at (941) 782-1559. Otherwise, feel free to fill out the below form and we will get in touch with you as soon as possible.
Property Management Services For Homeowners in Sarasota, Manatee, and Charlotte Counties
We can lower your tenant turnover and improve your ROI, whether your investment property is in Bradenton, Ellenton, Palmetto or elsewhere in Sarasota, Manatee and Charlotte counties.
Dynamic Marketing
Our properties shine brightly in a very competitive market. Your property will benefit from best in class advertising. It's how we can achieve our '12 days on market' benchmark.
Learn More
careful tenant screening
Understanding that a rogue tenant is one of your biggest fears, we have created a thorough two – stage application process to ensure the prospects measure up to our strict criteria.
Learn More
tenant move-in process
Once we have approved a prospect, we collect advance rent and a security deposit and move forward with the lease. Our leases are prepared by an attorney and protect the landlord to the fullest extent of Florida Law.
Learn More
thorough property inspections
At Gulf Coast, we consider inspections to be the cornerstone of effective property management.
Learn More
comprehensive property maintenance
Repairs and maintenance expenses are part and parcel of rental property ownership.
Learn More
rent collection & accounting
Convenience is the key to effective rent collection and we will provide your tenant with a myriad of options when it comes to making payment.
Learn More
evictions and legal help
Our eviction rate is below .01%. We are very proud of this record and believe it can be attributed to our comprehensive management style.
Learn More
and more!
Give us a call today to discuss all the ways we can help you on your journey to a happier and more successful management experience.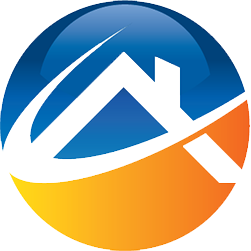 Choose the Leader in Sarasota, Manatee, and Charlotte Counties Property Management
When you choose to work with only leading property management professionals, you have a team that can expertly handle every aspect of owning a successful investment property! Gulf Coast Property Management is the leader in property management.
We have extensive experience in the local rental market.
We know what our local tenants look for in a property.
We help owners and landlords prepare, market, and lease their homes to well-qualified tenants.
We offer a range of services to fit your needs, from lease-only to full-service management for annual or vacation rentals.
We have been serving these areas since 2003, through plenty of ups and downs in the Florida rental market. This gives us an edge over hobbyist companies offering property management services on the side. We're also responsive and accessible! Owners and tenants know they can reach us anytime there's a problem or an issue. Excellent customer service goes a long way toward helping property owners trust us with their investments. It also helps tenants know that we work hard to create a comfortable home they can enjoy year after year. From maintaining your properties to managing renter relationships, our team is effective at prioritizing the success of your investments! You'll spend less time and money when you trust us to care for your investments: You'll also earn more income through expertly managed properties with the help of Gulf Coast Property Management!
Contact Us