Real estate investing In Sarasota, Manatee, Lee and Charlotte Counties
Managing a portfolio of 900 properties valued in excess of $300,000,00, we are your Gulf Coast real estate experts. Our presence in the local market provides us with very accurate data which can turn an assumption into an expectation. Whether you are purchasing for your future primary residence, a 2nd home, your vacation rental or for pure investment purposes; we can help.
When we say we can help, we mean it. From finding the right property to meet your financial goals, to getting the property rent-ready, to managing the property and collecting rent. We can handle every element of the real estate investment cycle.
View Investment Opportunities
Contact Us
For immediate response, please give us a call at (941) 782-1559. Otherwise, feel free to fill out the below form and we will get in touch with you as soon as possible.
What We Offer For Investors
Investment Advice
Our mission is to help clients generate wealth through real estate ownership and investment. Whether your investment plan be single family rentals, multi-family rentals or a vacation rental model, we can assist you. Our team lives in the real estate investment world and we are ideally placed to guide our clients through the minefields. You can be sure the advice you are receiving is unbiased and not tarnished with the scent of a sales commission.
Already working with a realtor. Already have a property in mind?
Stop!
All too often, investors find us after they have bought their investment property only to be disappointed when we complete our rental assessment. Mistakes can be very expensive. You can't hand the property back if it doesn't perform. Save yourself the financial and emotional pain of real estate errors and talk to us before you buy. We want to be your real estate investment partner and we can offer an expert independent opinion. Take independent, objective advice from the team that will be managing your property long term; Not just advice from the agent, new home salesperson, or seller that will reap immediate benefit from the sale.
Investment tools
Knowledge is power and as a result we encourage real estate investors to learn as much about the real estate investment industry as possible. We recommend adding the following books to your resource library:
HOLD: How to Find, Buy, and Rent Houses for Wealth, by Steve Chader, Jennice Doty, Jim McKissack, Linda McKissack and Jay Papasan.
The Millionaire Real Estate Investor, by Gary Keller.
The Book on Rental Property Investing, by Brandon Turner.
We also encourage you to review our own library of blogs and vlogs, which contains in-depth advice and strategies for building wealth through rental properties. You'll learn how to build an achievable plan, find incredible deals, pay for your rentals, and much, much more. Finally, you will see below, three documents that will help you make wiser decisions as a real estate investor in Manatee and Sarasota counties. The professional spreadsheets are completely free. No gimmicks.
As always, if you require impartial and objective advice, please do not hesitate to contact Gulf Coast Property Management at (941) 782-1559.
3 Free Downloads For Smart Investors

Buying for Cash Flow
As an investor purchasing real estate in Florida, the most important thing you need to consider is your return on investment. Download our free "Buying for Cash Flow" calculator designed to help investors like you make the best buying decisions in Florida real estate.
Free Download

15-Year Property Analysis
Are you an investor looking to buy and hold properties? Use our free excel calculator to help you understand what you could potentially be earning or losing over 15 years. This spreadsheet is a model for informational purposes only. Interest rates are based on 30-year averages.
Free Download

30-Year Property Analysis
Looking to buy and hold properties long term? Download our 30-Year Property Analysis calculator to help you see what ROI to expect over that time period. Please note that this spreadsheet is a model for informational purposes only. Interest rates are based on 30-year averages.
Free Download
Pricing that's Simple and Transparent
There are no hidden fees or surprise costs with Gulf Coast Property Management.
Real Estate Pricing
Why Use our Real Estate Services?
Do you ever feel agents are working towards their interests rather than yours? Hopefully not but sales commissions can be hefty and can sometimes cloud the advice the agent is providing. At Gulf Coast, we have skin in the game, and we are in this for the long haul. Our commitment to you extends far beyond the purchase. We are not going to steer you wrong based on the potential sales commission. We use two barometers for qualifying properties. Do we want to manage the property and what is the data telling us?
Headache Potential
We are not going to recommend a property that we know is going to cause problems. Landlords should pay heed to this recommendation as problems invariably result in increased costs; costs incurred either through increased maintenance or vacancy expenses.
Investment Potential
We don't recommend it, but we understand that some investors base their purchasing decisions partly on emotion rather than strictly hard facts. This situation often arises when the purchaser has an eye on using the property themselves in the future.
Contact Us Today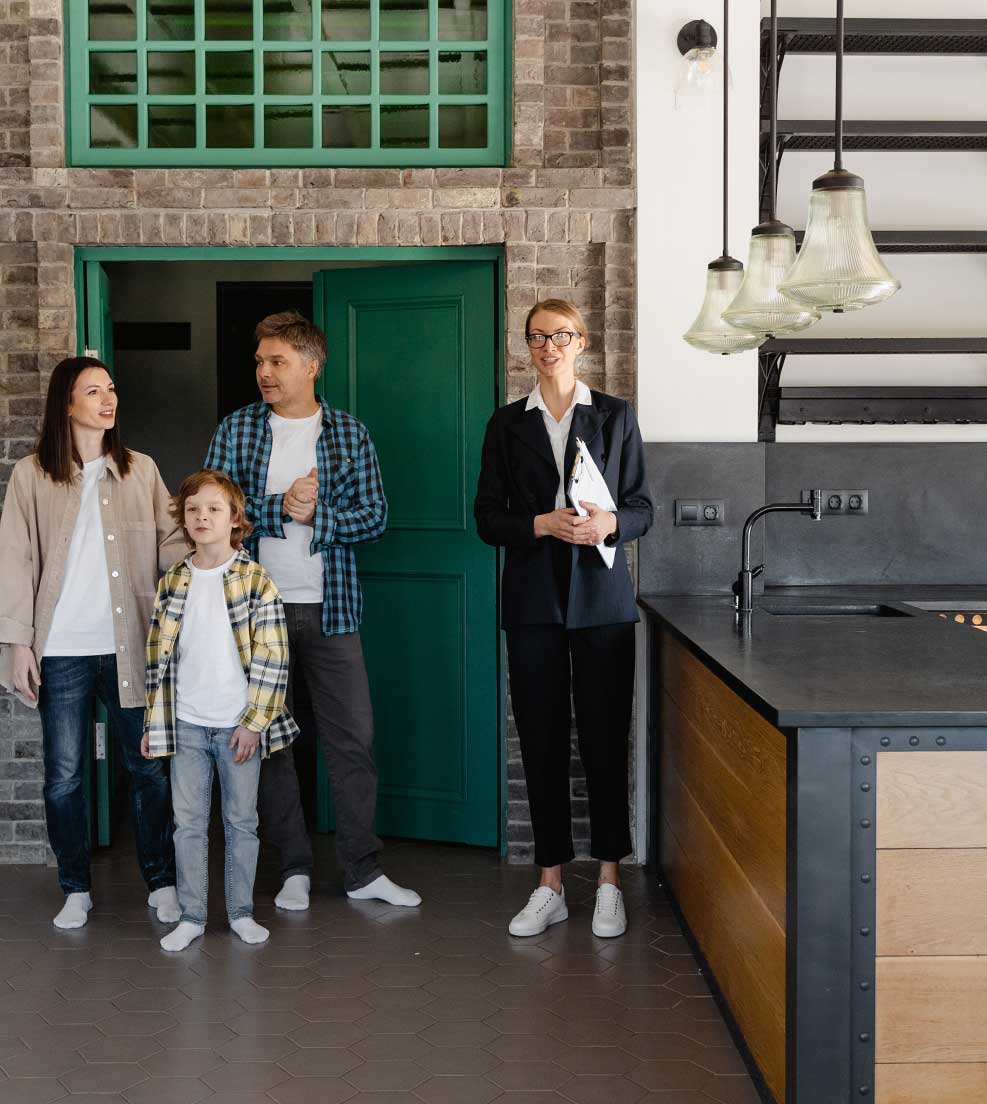 In Florida, an applicant only has to study for 60 hours and pass a 100 question exam to qualify as a real estate agent. Literally one day after passing the Florida Real Estate exam, an agent is licensed to sell a 1-bedroom condo, a million-dollar mansion or even a retail shopping center. A real estate license is no indicator of an agent's skill or expertise.
Who do you want to trust your investment strategy with? We maintain relationships with exceptional local agents, all equipped with the knowledge, experience and skill set required to perform in the real estate investment market.
Our partnering agents offer value to buyers and sellers above that of a realtor involved in the general sales market. To attain 'Preferred Real Estate Agent' status at Gulf Coast Property Management, agents need to demonstrate through knowledge, qualifications and real-life experiences, that they understand the long goals of the real estate investor. The agents are also active in the real estate investment community and members of professional organizations such as NARPM and IREM.
Free Consultation
Our Corporate Offices
Head on over to our careers page to search job opportunities.