Marketing Your Rental Property
Expert Marketing Makes a Difference
How do you find the right renter for your rental property? Marketing! Creating a property listing, shooting professional-quality photos, and listing your property in all of the best places helps get the word out about your available property.
We utilize the standard channels such as Zillow, Trulia, and the MLS, but your property will also be listed on the most popular rental sites, where we have secured premium listing status. In total, we will utilize over 70 different channels for your property.
Our Marketing Process
At Gulf Coast, we employ full-time leasing agents with the only responsibility of filling vacancies. Unburdened by the day-to-day duties of property management, the leasing team is available to show properties from morning until evening, seven days a week. The leasing agents at Gulf Coast are available when prospects want to view properties, not just 9 to 5, Monday to Friday.
We apply:
Rental market research to determine the most competitive (and profitable) rental rate for your properties
Compelling property listings with the essential details about your property, the community, local amenities, and more
Professional property photos to catch the eye of your next residents or guests
Our access to an extensive rental listing network to provide maximum visibility for your properties on top rental search websites.
Every rental property is unique! Finding your best renters requires the right insights to highlight each property's best features and create listings that encourage potential renters to apply.
Keep In Mind
Marketing is more than just jotting down some bullet points about your property and grabbing your cellphone for some photos. Look for a property manager who creates a listing that stops the scroll of a potential tenant. From describing the features of your Bradenton rental property to posting eye-catching photos, your property manager must know how to create a property listing that brings in the right tenants.
Marketing Attracts the Best Renters
What does it take to find the right renter?
What if you had more excellent potential renters to choose from?
When marketing your property, attracting a pool of high-quality applicants is one of the best ways to make sure you place the best resident in your property. It's more than merely posting your property on search engines. If your property doesn't catch anyone's attention (for the right reasons), they'll scroll by your rental. The best property management company knows how to help your Gulf Coast property stand out and attract quality renters and guests.
Whether you own long-term rentals, vacation properties, or both, marketing is critical to avoiding vacancies and lost rental income. When rental properties sit empty, investors lose money!
Start With The Basics
If you've never considered working with a property manager before, start by considering what you need. Owning a rental property and looking for the right property management partner in Bradenton begins with understanding the basics of being a landlord. You'll need a property manager who can take over the landlord tasks while meeting your financial goals.
Dynamic Marketing
Our properties shine brightly in a very competitive market. Your property will benefit from best in class advertising. It's how we can achieve our '12 days on market' benchmark.
Learn More
careful tenant screening
Understanding that a rogue tenant is one of your biggest fears, we have created a thorough two – stage application process to ensure the prospects measure up to our strict criteria.
Learn More
tenant move-in process
Once we have approved a prospect, we collect advance rent and a security deposit and move forward with the lease. Our leases are prepared by an attorney and protect the landlord to the fullest extent of Florida Law.
Learn More
thorough property inspections
At Gulf Coast, we consider inspections to be the cornerstone of effective property management.
Learn More
comprehensive property maintenance
Repairs and maintenance expenses are part and parcel of rental property ownership.
Learn More
rent collection & accounting
Convenience is the key to effective rent collection and we will provide your tenant with a myriad of options when it comes to making payment.
Learn More
evictions and legal help
Our eviction rate is below .01%. We are very proud of this record and believe it can be attributed to our comprehensive management style.
Learn More
and more!
Give us a call today to discuss all the ways we can help you on your journey to a happier and more successful management experience.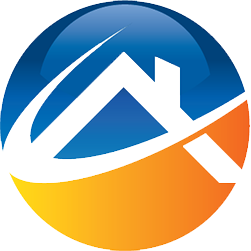 How Much Does Property Management Cost?
There are no hidden fees or surprise costs with Gulf Coast Property Management, for your investment property in Bradenton, FL.
Annual Property Management Pricing