The typical 'busy season' for a Sarasota seasonal rental may be on its way to winding down, but this has been anything but a typical year for vacation rentals! Even with the confusion and uncertainty caused by COVID-19 this year—particularly in Florida—that hasn't stopped vacationers from visiting our sunny shores for too long!
Whether they're arriving after a long road trip or navigating the confusing new waters of airline travel, your guests are still looking for their next getaway! More than ever, they're looking for the best vacation experience—a chance to truly 'get away from it all.' However, if you're like most short-term rental owners, finding the time to care for your property to the standards that your exhausted guests expect can get overwhelming. This is where a Sarasota vacation rental manager steps in!
All of the Profit—None of the Work
There's a lot of work that goes into managing an annual rental in Sarasota, make no mistake about that! However, when you hold up the workload of an annual rental and a vacation rental side by side, the workload of a long-term rental pales in comparison to a seasonal rental property!
When a vacation rental is well managed, the profits can blow long-term rental properties out of the water. However, coupled with that additional profit potential comes added wear and tear, turnover costs, marketing expenses, liability, and a bushel of other issues that long-term rental investors never even need to consider. This hefty workload is why few vacation rental property owners gitem beyond one or two properties without the aid of a professional Sarasota vacation rental manager. The effort involved for the payoff is simply too much for non-career investors to manage alone well, and that can spell disaster for these kinds of rental properties if their care starts to slide.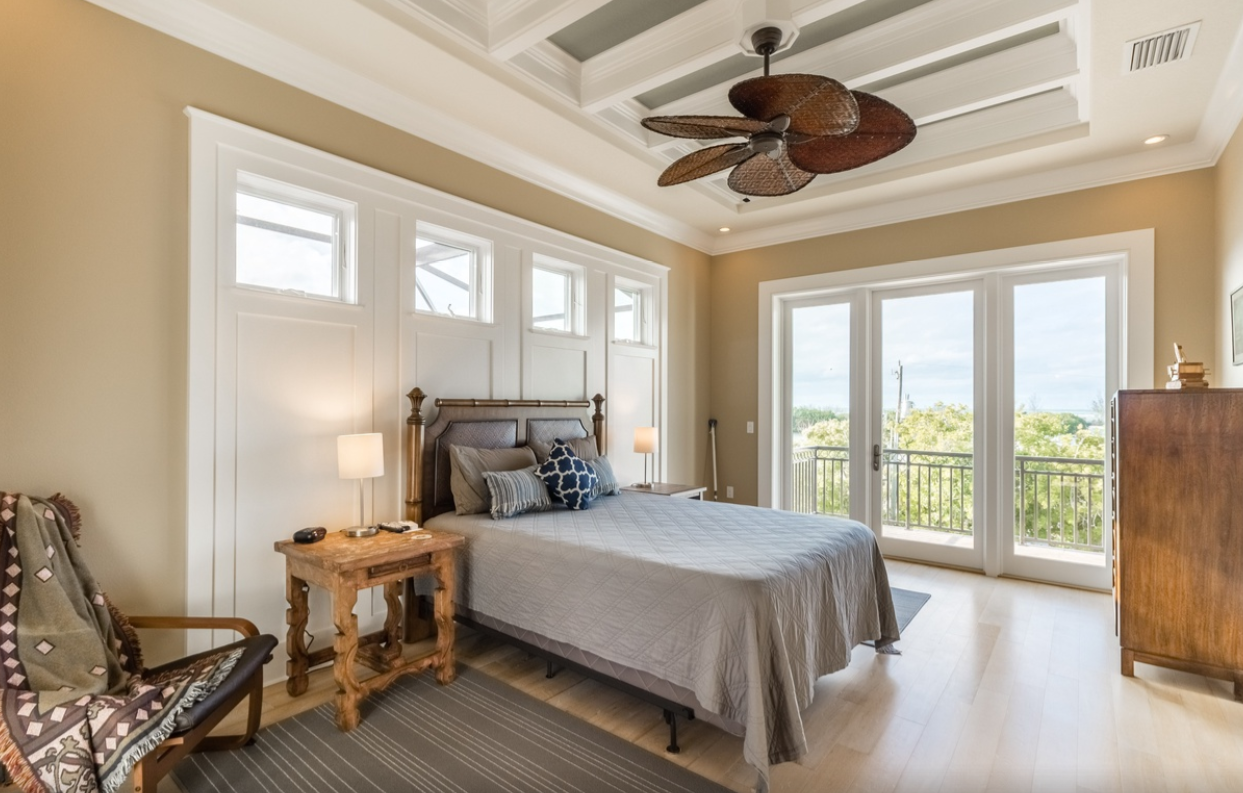 Consider this: How often have you seen an annual rental listed somewhere where negative reviews can 'stack up' and ruin the property's profit potential? Short of apartment complexes or professionally-managed properties with a website, you just don't tend to see that kind of complaint power lodged at long-term housing. This means that, unless you're absolutely neglectful as an investor, you'll likely be able to find a new renter when renewal time comes if your current resident doesn't intend on sticking around.
With a seasonal rental property in Sarasota, the beauty of the beach is not enough to save your property. If you neglect your workload and the proper care of your vacation rental, those bad reviews can pile up fast—and kill any hope you have of booking your property again. However, passive, hands-free income is only one reason why working with a professional rental manager for your vacation property is the right way to realize its true profitability!
We Clean Better
Before COVID-19 hit—and hit hard—location and amenities may have been enough for your property to see continuous bookings, even if it was a little 'rough around the edges.'
Like most investors who own a busy vacation rental property without the expert care and oversight of a Sarasota vacation rental manager, you may have just been too busy to clean your property properly. While we 'get it,' that's no way to run a successful vacation rental property—nor do your guests deserve that kind of experience. If you weren't providing clean linens, functional amenities, comfortable beds, and a pristine property to every guest before, you absolutely cannot afford to carry on that way with your seasonal rental now.
Vacationers already arrive at your property with expectations of nothing but the best experience—they're there to make memories, not clean the tub! However, COVID-19 has put health concerns and property cleanliness to the fore. If your guests have reached your Sarasota property after slogging through the stress of an airport for the last six or seven hours, arriving at a dirty vacation rental is a quick ticket to one-star reviews on Airbnb, HomeAway, and VRBO.
To avoid this kind of negative press, you need the best of the best when it comes to keeping your Sarasota rental sparkling clean: you need a professional Sarasota vacation rental manager! Rental managers like Gulf Coast Property Management have the 'cleaning chops' and dedicated staff you need on the ground to keep your property sanitized to hospital-grade standards and ready for your next guest in a timely and thorough manner.
If you don't have the time to manage the cleanliness of your Sarasota property, you need to allocate those kinds of tasks into the hands of the professionals. This is how you'll continue to see the kind of returns a great rental property deserves!
Choose Only the Best: Choose Gulf Coast!
Why should you have to do all the work for your Sarasota vacation rental, only to see minimal returns because you're overworked? When you're ready to enjoy passive income potential without the expense of your time, it's time to leverage Other People's Time (OPT) to get your property running as it should! However, to do this, you need the right Sarasota vacation rental manager.
While we firmly believe we are the best vacation rental manager in the area, we're also happy to help guide investors towards the right choice with our free Guide to Finding the Best Gulf Coast Vacation Rental Management Company! We've even included a handy checklist at the end that you can use to review your options to find the best fit.