If you have a full-time career outside of running your Lakewood Ranch vacation rental property, you may have been considering making the switch to a long-term property management partner to help you maximize your short-term rental's profit potential. The downtime during the off-season is the perfect time to start researching what Lakewood Ranch vacation rental property management professionals do to support you!
This will give your prospective partner a chance to begin implementing solutions in advance of waves of potential bookings to help your vacation rental property hit the ground running, so to speak. It will have the added effect of maximizing your returns during the next hot season for bookings—which many property owners along the Gulf Coast are looking forward to after the confusion of this year's vacation season hitting a headwind during COVID-19.
Many of the tasks individual property owners struggled with following pandemic restrictions lifting on short-term rentals are issues the right vacation rental management partner could have helped solve. This would have supported your property enough to hit its stride in the tsunami of bookings that followed.
Let's take an in-depth look at some of these issues that an expert who manages properties in the Lakewood Ranch area can tackle to keep your real estate competitive moving forward.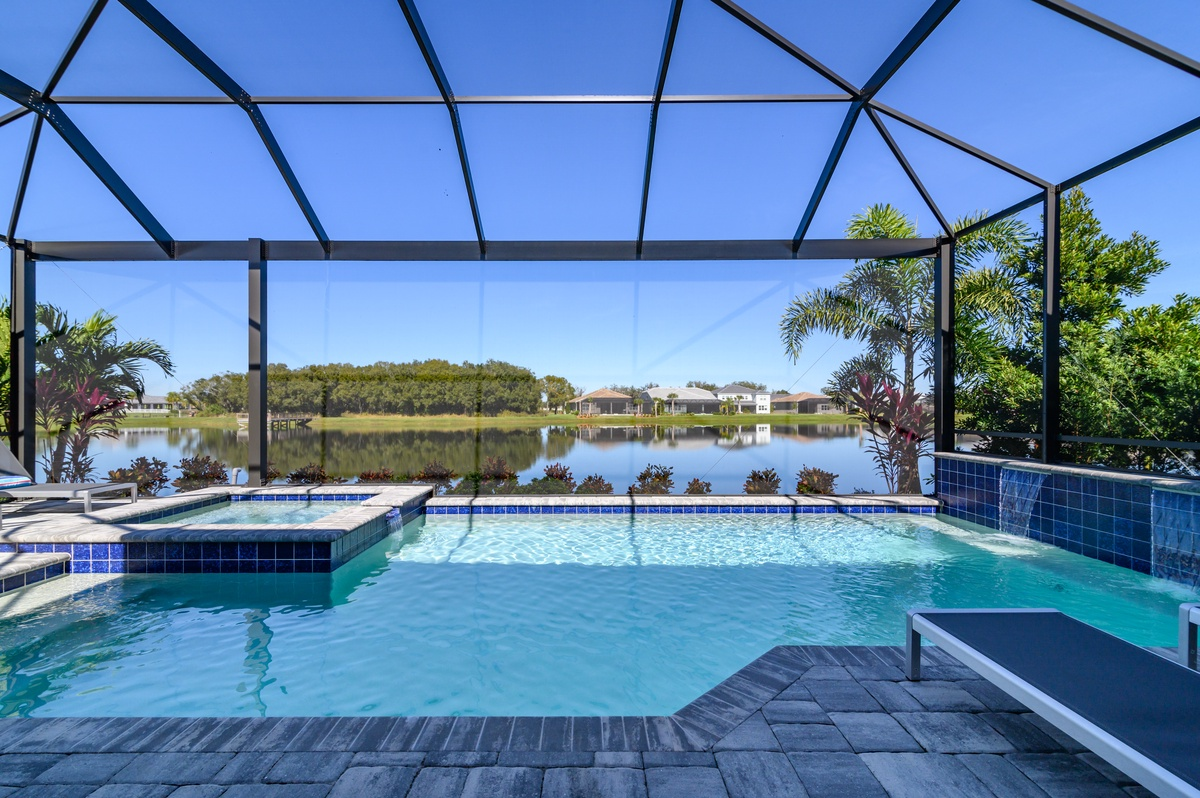 1. An Enhanced Guest Experience
At Gulf Coast Property Management, we believe the guest experience begins before a vacationer ever steps foot in your vacation rental. It begins with an appealing property listing and an easy-to-use booking platform, whether that's through a site like Airbnb, your own online listing platform, or both.
Part of that property listing process should always include dynamic pricing and high-quality listing photos to delight your potential guests and urge them to book your desirable Lakewood Ranch property before anyone else does. However, this process is about so much more than simply showing up on search engines and looking pretty on social media!
The right Lakewood Ranch vacation rental property management team will also have staff dedicated strictly to the guest experience to ensure your property rakes in those five-star reviews. Leaving these elements of running successful rental homes to the professionals will ensure every 'moving part' runs smoothly long term—and that includes maintenance.
2. Property Maintenance Managed
Whether your property is a long-term or short-term rental, both need proper care in the form of preventative and routine maintenance. However, vacation homes tend to experience more wear and tear for the duration of their service as a balancing agent to their higher profit potential.
With this in mind, it's important to have responsive maintenance professionals on-call to visit your property to inspect the HVAC, care for appliances, clean your pool, and inspect for damages. Here at Gulf Coast Property Management, we perform a detailed inspection after each guest stay and provide you with an informative inspection report, so you're always aware of your Lakewood Ranch vacation rental property's condition. That's the kind of peace of mind property owners experience from working with local teams.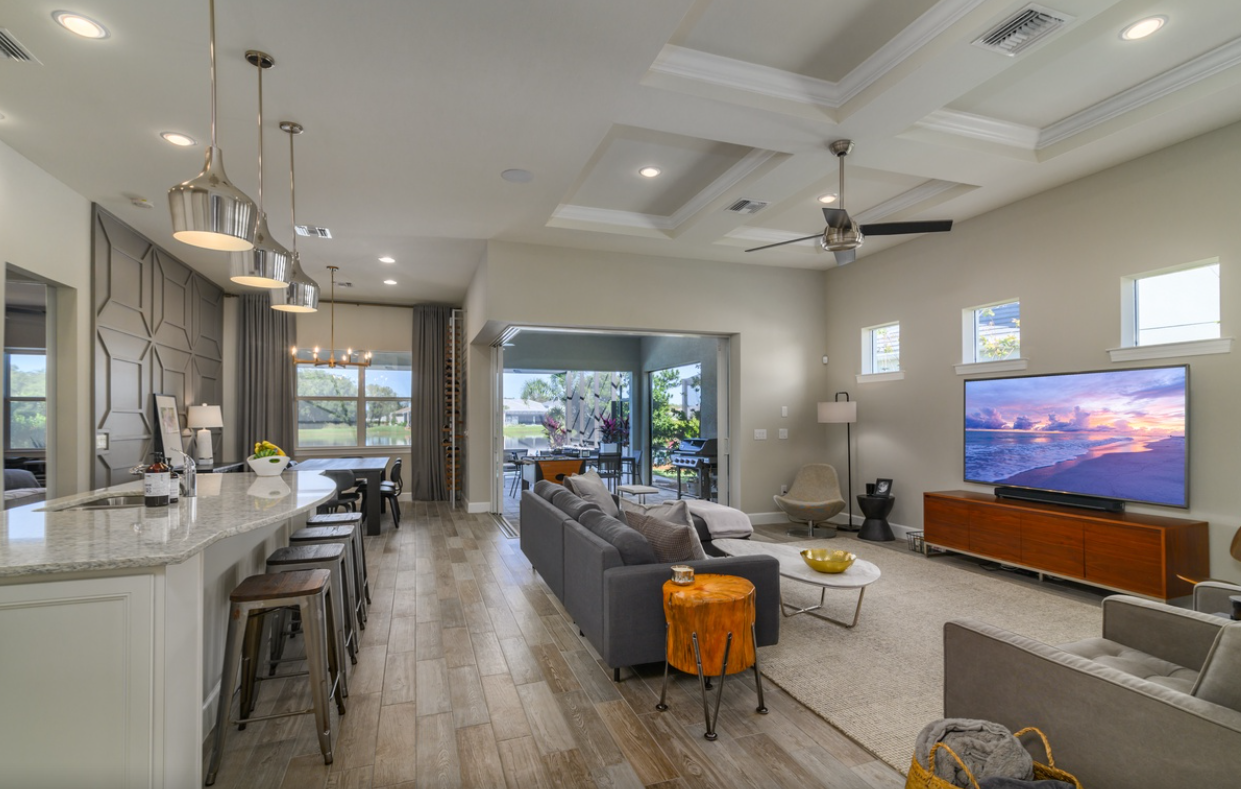 3. Cleanliness and Amenities Attended To
COVID-19 changed the game completely when it came to cleaning short-term rentals. Sure, your guests expected cleanliness before—but never was an expectation so strictly enforced statewide.
Enhanced cleaning requirements meant you either needed to be at your Lakewood Ranch vacation rental property, scrubbing in full gear after every guest, or employing a team who could. Either is a tremendous expense in time, labor, or funds—and is better left to the professionals.
As a Lakewood Ranch vacation rental management expert, we employ a dedicated cleaning staff to manage this process to hospital-grade standards because we believe excellent customer service creates repeat bookings. This is just another area where professional property management services can help elevate your returns as a property owner—and the guest experience you provide.
Another element of offering your guests a memorable stay (in all the right ways) is by ensuring any amenities included with your property are fully functional and well-stocked. Linens should always be clean, beds should be comfortable, and fresh pillowcases should be the standard—not the exception.
In the early days of the pandemic, your guests may have understood if your property wasn't stocked with bare essentials—like toilet paper—but no longer. Working with a Lakewood Ranch vacation rental property management company you can trust ensures your property is prepped and stocked to help your guests make memories—rather than frustrated phone calls.
How Else Does Full-Service Property Management Benefit You?
These are just a few of the services and tasks your property management partner can provide when you find the right company to work with. However, finding the kind of local teams that offer such attentiveness is often its own workload in research for property owners.
At Gulf Coast Property Management, we knew we had to make this process easier—so we did! Take advantage of our free Guide to Finding the Best Gulf Coast Vacation Rental Management Company! We even included a handy checklist at the end to make the vetting process a breeze.