There's a lot to love about a vacation in the Bradenton area! Bradenton is known as 'The Friendly City' for a reason, and that welcoming environment isn't just limited to our beautiful beaches! However, it is worth boasting that Bradenton Beach recently took home a 2020 Travelers' Choice Award for its crystal clear waters, legendary sands, and the chance to spot friendly manatees and playful dolphins just off the shore.
With all of this natural beauty right next door, owning a Bradenton vacation rental makes perfect sense for investors looking to increase their earning potential. Seasonal rentals outpace annual renters in terms of their returns—especially in a vacation hotspot like Florida's Gulf Coast! However, without a way to attract potential guests, your vacation rental may feel like dead weight. This is where your Bradenton vacation rental management professionals at Gulf Coast step in to help!
We've been serving vacation rental investors since 2003, so we've had some time to develop considerable expertise and insight into where your potential guests are searching for their next vacation. We also know what they're looking for in a vacation property—and appealing to this can help your property stand out from the citemd!
List on the Hottest Vacation Sites
One of the many services we provide to vacation rental owners along the Gulf Coast is to use our premier listing power and strong web presence to launch your rentals ahead of the competition on all the hottest vacation sites. We're talking big names like Airbnb, Booking.com, Tripadvisor, HomeAway, and VRBO! We also use our professional website to list your Bradenton vacation rental, as well.
However, if you lack a professional site of your own and are working the DIY angle for you Bradenton rentals, then your first move should be to get your rental up on these sites so that you can take advantage of advanced features like booking calendars and built-in review engines. This will build credibility for your vacation property, draw in guests, and get them looking—and booking!
Of course, your efforts to market your property can't just 'stop' once you've got your listing up where eyes are looking—you need to give them something glamorous to look at!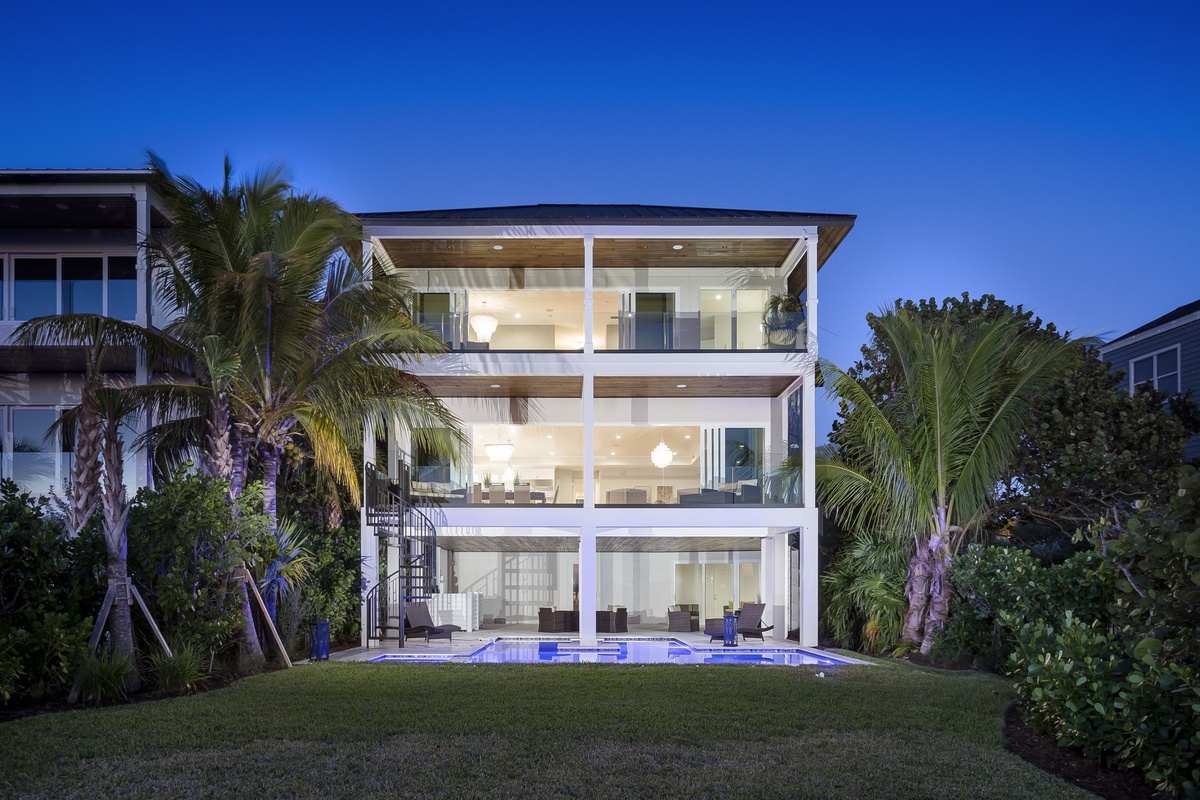 You Need Professional Photos to 'Sell' Your Rental
If you thought annual rentals were the only property that needed excellent photos to attract renters, guess again! If anything, your Bradenton vacation rentals actually need professional photography even more desperately than long-term rentals do—and they involve more work to produce.
With an annual rental property, there's always going to be less staging involved because you want a potential renter to see themselves (and by default, their possessions) in your rental property. However, with a vacation rental, your future guests don't want to see anything that remotely resembles work. They're coming to your property to make memories—not to purchase new linens! Your property needs to come equipped and ready to roll—and your photos should highlight this sense of luxury, comfort, and relaxation.
Unlike annual rental properties, your potential guests won't have time to come 'tour the property' before their vacation experience begins; the only thing they have to really go on as far as whether your property is the right pick is the photos you provide and any reviews from former guests. This makes the way you portray your property in your listings absolutely crucial!
If you choose not to work with a professional Bradenton vacation rental management company to get professional snapshots, then you cannot afford to skimp here! Bring in an expert to capture all the best angles of your rental to encourage potential vacationers to hit that 'Reserve' button!
Encourage Reviews With Exceptional Customer Service
The DIY vacation rental route is a lot of work, my friend, and it doesn't get any lighter after you successfully get a booking. Your property needs to be cleaned to the highest standards, well-stocked prior to arrival, and then you (or your Bradenton vacation rental management team) needs to be on the ball when it comes to guest care and hospitality services before, during, and after their visit.
If you're not a full-time vacation rental manager, then you can understandably see how this kind of hands-on investment can overwhelm you with the volume of guests a successful vacation property will bring! If you want to encourage your visitors to leave you five-star reviews, your customer service has to be second to none. If you can provide this kind of experience on your own, be sure to ask your guests for reviews so you can humblebrag about your property and bring in more bookings!
If you can't provide this kind of 'round-the-clock care to your guests, that's alright too—but if you want to stay successful as an investor, you need to team up with a skilled Bradenton vacation rental management partner. Thankfully, we make this super easy for investors to do!
If you're leaning towards a partnership, you need the right support. It can be equally exhausting to find and then vet the right vacation rental manager—so we put together an expert guide to eliminate some of the work. Get started on your journey to successful returns with your vacation rental by downloading your free copy of our Guide to Finding the Best Gulf Coast Vacation Rental Management Company!