When you decided to purchase your vacation home in the desirable Lakewood Ranch community, you knew you were buying more than a property—you were buying a legacy and a place for your family to make memories they would treasure.
As an award-winning, master-planned community that stretches across both Sarasota and Manatee Counties, homeowners here enjoy perfectly-planned parks, trails, community events, and so much more. However, this community doesn't just appeal to long-term homeowners and annual renters—it also draws a citemd of seasonal guests!
If you purchased a vacation rental property here, you might be wondering how you can put your vacation home to work for you during the days, weeks, and months between your next memorable visit. Why not turn your vacation home into a short-term rental property to tap into the lucrative Gulf Coast vacation industry? Frankly, we think it's an excellent idea for a Lakewood Ranch vacation home—and not just because we're the experts in Lakewood Ranch property management!
Converting your Lakewood Ranch vacation home into a short-term rental property has a number of benefits.
While you'll have to get a different form of insurance to cover your new 'vacation business,' your vacation home will be earning long-term income—instead of sitting empty!
Your Gulf Coast investment is less likely to be the target of thieves or squatters when you have a steady stream of guests booking your property during the on and off-season.
While frequent guests and booking require more upkeep and maintenance, with the right pair of eyes keeping watch on your property, you'll never have to worry about 'surprise repairs' during your next visit.
When you decide it's time for you and your family to enjoy the benefits of owning a Lakewood Ranch vacation home, simply 'book' your own property for the duration of your stay—and enjoy all that you've worked so hard to build.
Sure, vacation rental properties require some extra care for the wear and tear they experience in the line of duty—but they also earn higher long-term income than an annual rental.
As a result, short-term rentals are becoming increasingly popular in this luxury community—which also gitems the need for high-quality property management services. However, why wouldn't a Lakewood Ranch property owner simply manage their new vacation rental for themselves?
The reality is that the workload of a short-term rental property—especially in a luxury-lifestyle community like Lakewood Ranch—means there is an increasing need for high-quality, full-service property management. With many condos, townhomes, and even single-family homes built in HOA-governed communities, DIY property owners find themselves on the wrong side of regulations that can dent your long-term income.
It's also worth pointing out that this workload is challenging for many vacation home owners to manage from abroad! The entire point of your Lakewood Ranch vacation rental would be to earn extra income for you while you and your family aren't actively enjoying your investment—not to create more work for you as the property owner! This is where the right Lakewood Ranch property management company steps in to take the reins, generate long-term returns, and provide peace of mind.
This may leave you with some question:
Just who are the best Lakewood Ranch property management companies?
What kind of services do the best teams provide for my rental?
How can I identify them as a property owner?
Thankfully, it's not all 'smoke and mirrors.' There are several key (and in our opinion, defining) traits you can look for to identify winners among your potential property management company picks.
Your potential partner should have staff devoted specifically to vacation rental management—not just offer these kinds of property management services as an afterthought to earn extra cash on the side.
Expert staff should include more than customer service and booking professionals. It should also encompass housekeeping services, local teams for on-call maintenance management, professional inspectors, and more.
The Lakewood Ranch property manager you pick should be an expert in marketing your vacation rental property across search engines, social media, and their own website. This includes excellent photography designed to get guests booking!
Your choice of property management team should be local, experienced, trustworthy, and reliable. You don't want to hire someone who will take your money and run whenever there's a maintenance issue! You need a team that can provide continued care around the clock to build an exceptional guest experience from booking to check-out day.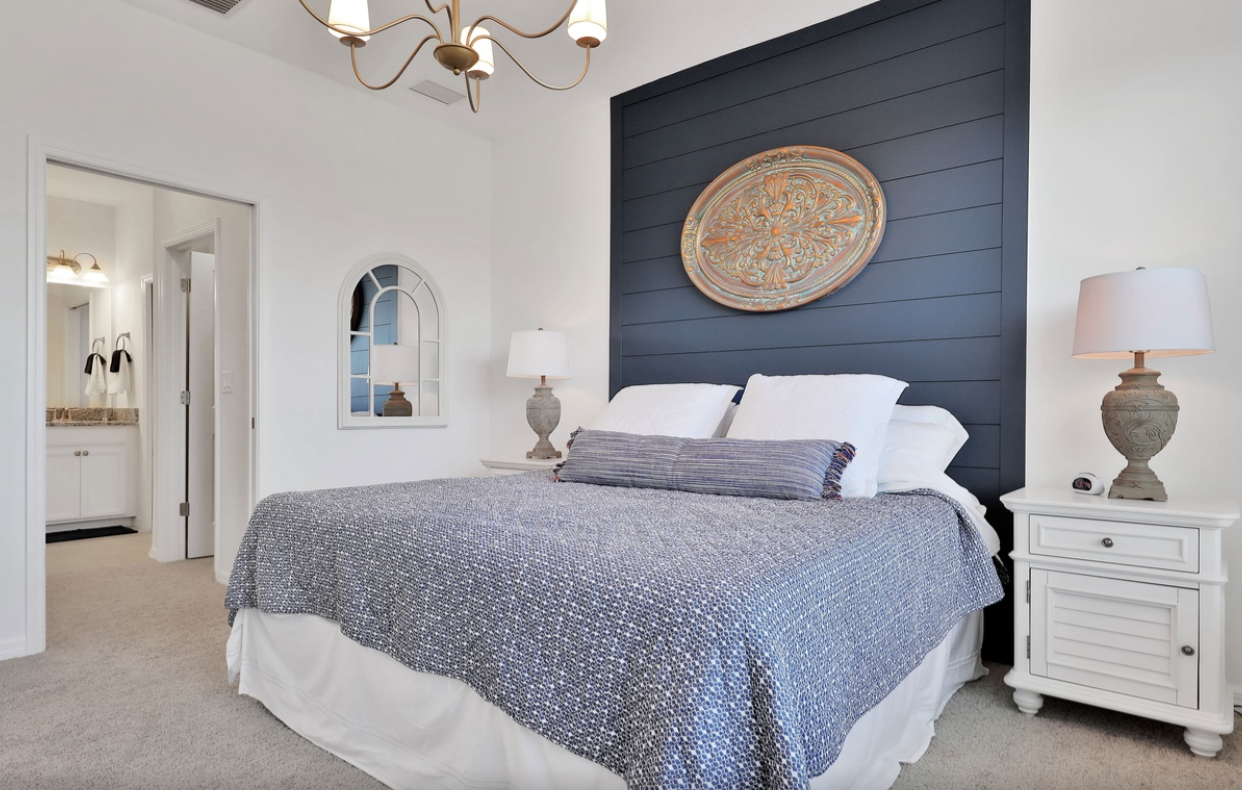 Who Should You Choose?
Although we are the experts in Lakewood Ranch property management and already support property owners in the area, potential customers often inquire about the merits of other property management companies in Lakewood Ranch.
In the interests of transparency—and to help you out with your decision making—we have listed a few companies to consider when looking for a property manager in Lakewood Ranch to compare against the property management services we offer.
Home Rentals of Manatee: Located on SR64 in Bradenton, this firm looks after single-family vacation homes, townhouses, and condos in Bradenton, Lakewood Ranch, Palmetto, Ellenton, Parrish, and the surrounding areas.
Jennette Properties: With offices in Bradenton and Sarasota, this company has a rich history in the area. They manage annual and vacation rentals using an agent-based rental model.
Wagner Realty: Wagner is primarily a real estate sales company, and has ten offices spread throughout Manatee and Sarasota Counties. In addition to sales, they also offer annual and vacation rental management services.
Although we can't definitively say these are the best property management companies in Lakewood Ranch, they do have an established presence in the community. It's always best to do as much research as possible before trusting one of your most valuable assets to any company!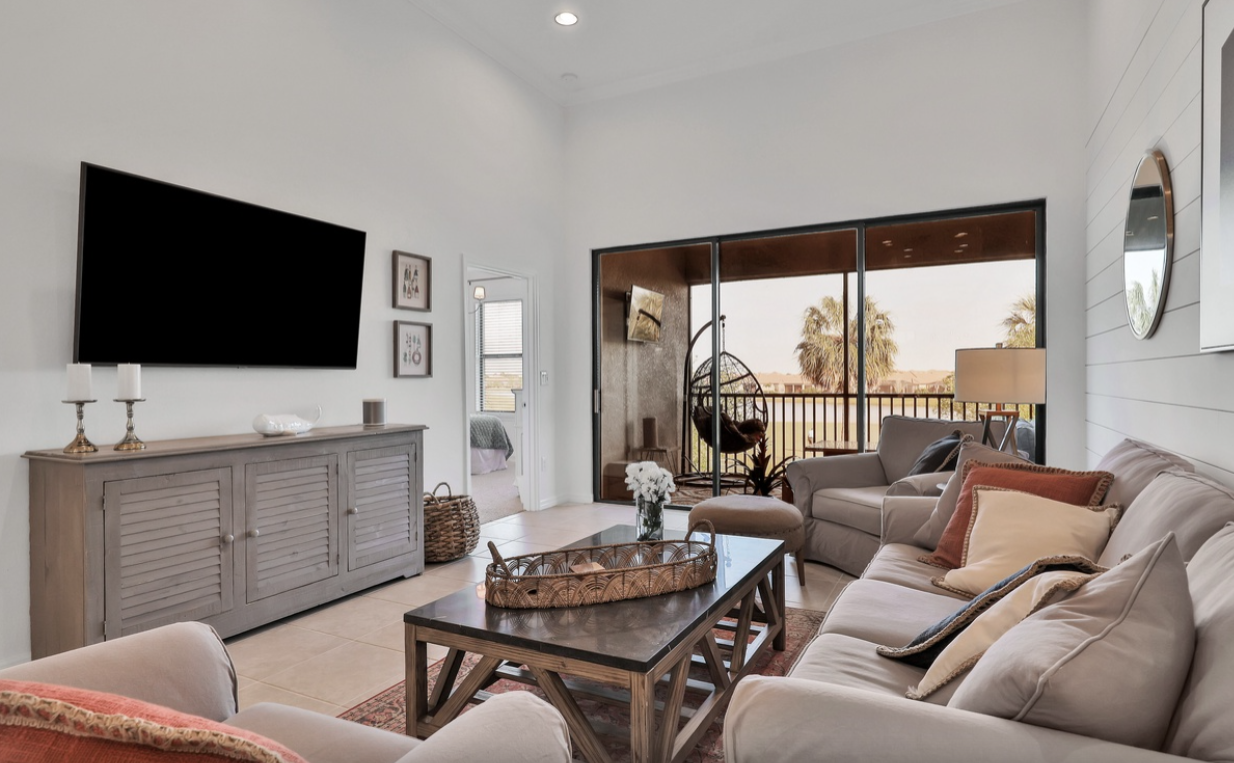 Try looking up their reviews, Better Business Bureau rating, or seek out information from their social media platforms. If you want to keep your Lakewood Ranch vacation home in excellent shape and operating at peak earning power when you're away, then you need the right partner to manage this incredible task—and the workload associated with it.
To help property owners in Lakewood Ranch (and across the Gulf Coast) with this task, we developed a free guide! Download your copy of our Guide to Finding the Best Gulf Coast Vacation Rental Management Company. We've included a checklist at the end to make your hunt for high-quality help even easier.
Afterward, if you have any questions, just reach out to us! We've been helping vacation home owners realize more financial freedom through the potential of their untapped real estate since 2003.