When it comes to your Bradenton vacation rental, you have a desirable seasonal property in a desirable location. However, location alone won't save your rental property when it comes to these top DIY mistakes that property investors make regarding their approach to Bradenton vacation rental management!
As we head into the 'off-season' for Gulf Coast vacation rentals, you're likely to still see some trailing bookings as people seek to avoid the post-COVID citemds in their mad dash to enjoy some of the mid and late-summer sunshine after restrictions began to lift statewide in May. However, as we head deeper into hurricane season, you may also find yourself with a 'lull in the action' before vacation bookings pick back up around November and December.
With this in mind, now's a great time to go over your processes as a Bradenton vacation rental property owner! To attract guests to your rental property amid a sea of other available rentals along the Gulf Coast, you need to run a tight ship. If you find yourself making any of the six following mistakes, this is your wakeup call to fix your approach to Bradenton vacation rental management!
As you go through this list, if you find yourself with questions about how to remedy any problems you find yourself facing, reach out to the vacation rental experts here at Gulf Coast Property Management at any time! We've been serving investors in Bradenton, Sarasota, Lakewood Ranch, and many more of our fine cities here along the gulf since 2003. If your rental processes could use a seasoned eye and a performance inspection, we're here to help!
Mistake #1: Not Listing on the Top Booking Websites
If you haven't been listing your Bradenton vacation rental on Airbnb, Booking.com, Tripadvisor, HomeAway, and VRBO, you're already limited your income potential by decreasing your booking potential! These are the top sites where your guests are looking for their next vacation property—and their next memory-making experience.
Guests trust sites like these because they offer a professional way to book and preview rentals with access to reviews from travelers who have come before. If you haven't been listing your rental on sites like these, hop to it! This is where your future guests are. The ease of reviews on booking sites like these brings us to mistake #2.
Mistake #2: Not Requesting Reviews From Happy Guests
It doesn't have to be done in an intrusive way, but if you haven't been asking for reviews from satisfied guests, you're essentially losing business! As we mentioned before, your future guests trust reviews. Sure, they will ultimately be booking based on location, amenities, price, and other features—but they're less likely to bite on a property with no reviews. Get those positive reviews flowing in, and you'll increase the appeal of your Bradenton vacation property to potential guests!
A big part of convincing people to book your Bradenton vacation rental if this is going to be your first time renting is ensuring that your property looks attractive with the right photography, leading to mistake #3.
Mistake #3: Using Horrible Photos
You can either take your property's appeal to 'zero' or 'hero' depending on which photos you use. Vacationers (unless they've stayed with you in the past) are generally booking your property 'sight unseen' outside of the photography you provide.
If you're using the wrong photos, you aren't sweetening the deal and encouraging them to book—you're driving guests away with a ten-foot pole! Either splurge just a bit on an excellent real estate photographer to capture every beautiful angle of your property, or trust seasoned Bradenton vacation rental management to capture your rental in the right light—literally!
A professional vacation rental manager can also help seasonal property owners avoid this next mistake to boost your return on investment.
Mistake #4: Neglecting the Power of Dynamic Pricing
Dynamic pricing has been used by the hospitality and airline industry for at least the last decade—and we're rounding WAY down. It's expected of singular vacation rentals at this point to be able to compete with the big guns for business in this regard if you want to attract guests.
If you haven't been using dynamic pricing, you're losing more than bookings: you're losing income! Don't sell yourself (and your rental property) short or create long stretches of vacancy with your pricing structure—you need to be using dynamic pricing to maximize your returns! If this isn't something you can keep on top of, let a vacation rental manager step in to guide you, keep on top of the numbers, and prevent this next mistake from occurring with your Bradenton property!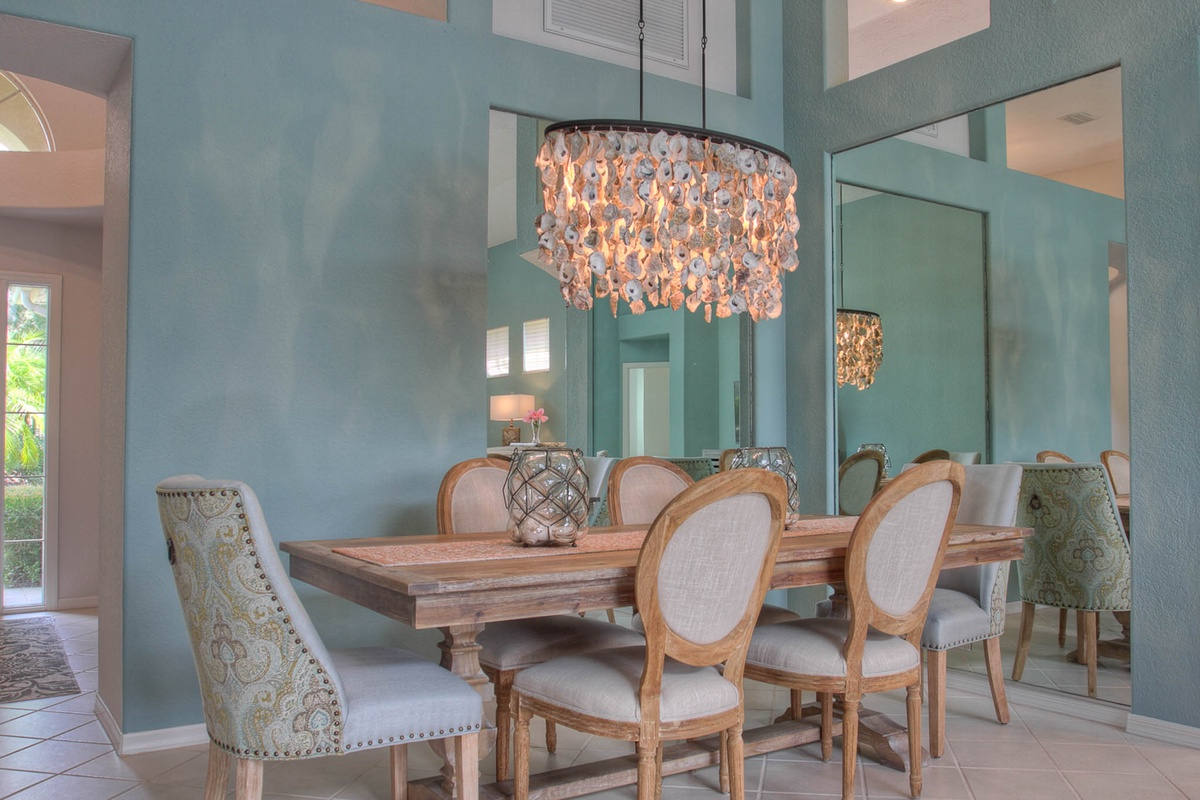 Mistake #5: Ignoring the Importance of Hospitality
Your work as an investor doesn't end when your guests book your property—in fact; it's just beginning! From the moment your guests book to the time they leave, you need to step up to the plate and prepare to offer excellent guest services as part of your Bradenton vacation rental management. Neglecting your guests after they book is a quick way to either get a cancellation or receive a bad review—and too many of those can kill your vacation rental!
However, hospitality is a full-time job all on its own! It's why we have a dedicated guest services team here at Gulf Coast Property Management to ensure the visiting vacationers we serve absolutely love their stay. When you don't have a property management professional to keep your Bradenton vacation rental in peak condition, cleaning services, maintenance, and guest satisfaction all fall squarely on your shoulders—bringing us to one last mistake that's probably obvious by now!
Mistake #6: Not Using a Vacation Rental Manager
After a review of the above mistakes, you might have some homework to do! However, why add to your workload when you could just have the best vacation rental manager handle—and prevent—these issues for you?
Before you settle on a vacation property partner, you need to know you've found the right one! At Gulf Coast Property Management, we're here to help you get started. Download your free copy of our Guide to Finding the Best Gulf Coast Vacation Rental Management Company, and reach out to us with any questions you might have. We're here to help your income gitem!