If you're a vacation home owner, you might be wondering right now: What does Port Charlotte property management have to do with my vacation home? Maybe the better question to ask would be, 'What can my empty vacation home do for my family and me when we aren't staying at our property in Port Charlotte?'
The reality of owning a vacation home is certainly not the 'dreamboat' you may have envisioned when you first bought a Port Charlotte vacation home.
For all these reasons—and more—it's never wise to leave your Port Charlotte vacation home untended. However, if you'd rather not go the route of simply having a home watch service guard your property, you may be interested in earning extra income from your otherwise vacant vacation home.
This is where Port Charlotte vacation rental property management comes in handy!
Converting Your Vacation Home Into a Short-Term Rental Property
If you've decided that your Port Charlotte vacation home could become an excellent vacation rental, you're probably wondering whether you'd be able to still kick back in paradise every time your family decides it's time to take the boat out to Port Charlotte Beach Park. The good news is, even if you decide to convert your vacation home into a short-term rental, you'll still be able to visit your property whenever you wish!
The trick is to simply block off time for your vacation property whenever you want to visit—then leave the rest available for other guests to book in your absence! Of course, it's not quite that simple—but this gives you a rough idea of how much profit you've been missing out on when you're not on vacation!
Still, there's a lot to learn—and Port Charlotte property management that has experience with vacation rental property management can be a huge asset to help you avoid the pitfalls associated with a Port Charlotte vacation rental.
Things to Consider as a Vacation Home Owner
So how exactly does Port Charlotte property management come in handy when converting your property into an income machine? Well, remember that time-blocking calendar we mentioned earlier? How exactly do you intend to manage that on your own?
A great place to start is by considering which platforms you intend to advertise your property on. These include the gold standards like Airbnb, VRBO, HomeAway, and others. Well-known platforms like Airbnb will include a calendar built in—but so will an excellent Port Charlotte property management company's website.
Let's say you do decide to go with something like Airbnb and strike out on your own; where will you get your excellent property photos from? Short-term rentals rely far more heavily on excellent photography skills than long-term rental properties do because your future guests will rarely get the chance to 'vet' your property by walking through it beforehand. They're relying on you to showcase your newly-minted vacation rental using professional photos. Thankfully, the right Port Charlotte vacation rental property management company comes equipped with the skills needed to list your property with high-quality photos.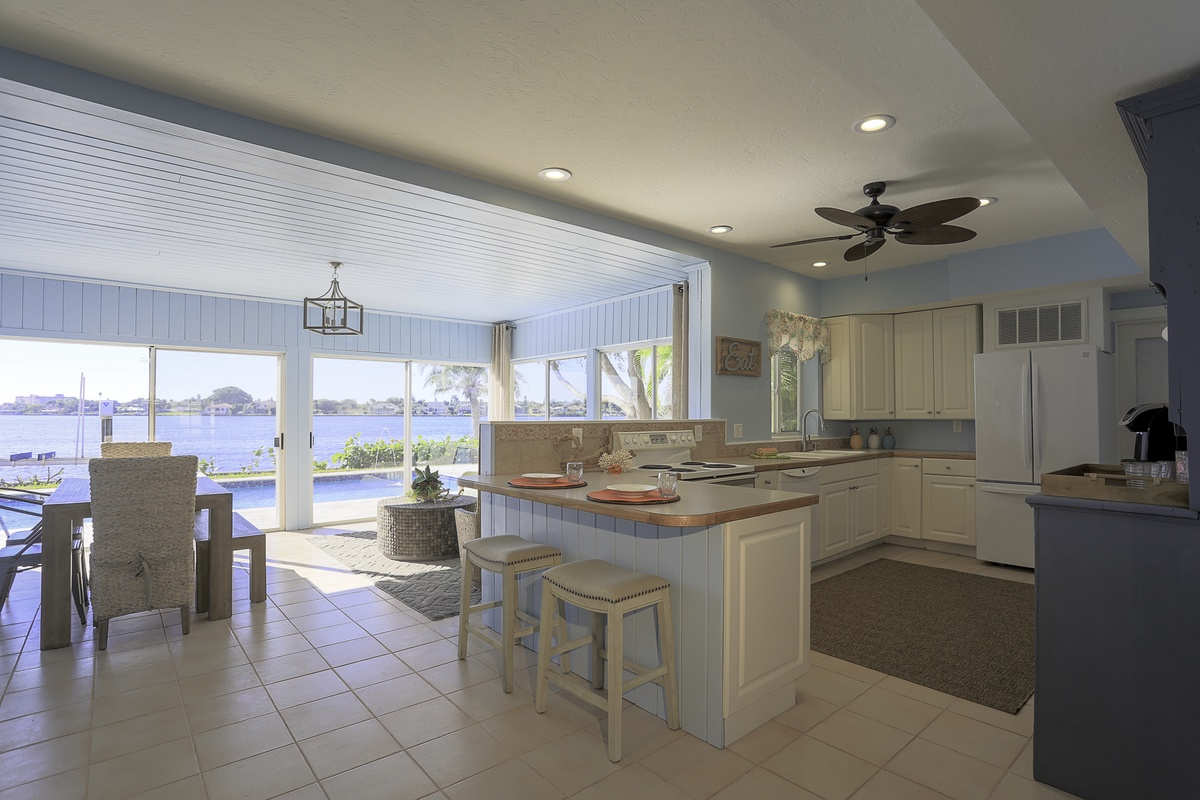 If you have the skills to tackle real estate photography yourself, list your property, and provide an excellent booking experience, the next question facing you as a Port Charlotte vacation rental owner is this: Do you have the time to manage the guest experience for your property with each stay? Your guests don't just 'disappear' after they book! As the property owner, you'll need to be there to meet any of their needs or answer questions they may have—if you lack dedicated staff to do this for you.
Here at Gulf Coast Property Management, we have dedicated guest services staff whose sole role is to meet the needs of guests before, during, and after their stay. This includes having access to skilled maintenance vendors on tap and hospital-grade cleaning and sanitation services to refresh and renew your Port Charlotte vacation rental property for each guest!
These are just some of the many benefits provided to vacation rental property owners in the Port Charlotte area. However, it's also why you need to find the perfect Port Charlotte vacation rental management partner if you decide to go this route.
With the Right Partner, You'll Earn More Long-Term Income
Even with management fees, the right Port Charlotte property management partner will help you earn more income. This makes finding the right local team crucial to meet your needs. Your properties need more than a hobbyist who happens to be savvy with search engines and social media: you need an expert!
The best way to get started is to download your copy of our Guide to Finding the Best Gulf Coast Vacation Rental Management Company! We've included tips for what every property owner needs to watch out for in their provider when converting your vacation home into a short-term rental.