If you're a property owner with vacation homes (or even just one short-term rental) in Manatee or Sarasota County, you may be wondering just what vacation rental property management services can do for you. Today, we're discussing why you should consider relying on an expert like Gulf Coast as a provider of exceptional vacation rental management for your Lakewood Ranch property!
Before we dive in, though, it helps first for property owners in the area to ask themselves two key questions when determining if Lakewood Ranch property management is right for your vacation rentals:
How much time do you want to invest in your Lakewood Ranch vacation rental property?
What is the value of your time as a property owner in this desirable area of Florida?
The Time You're Willing to Invest in Your Short-Term Rental
A short-term rental property—especially in the desirable community of Lakewood Ranch—is going to require a far greater degree of time investment than an annual rental in the same area. This is because 'property turnover' for a vacation home rental is far higher—just like the profit potential.
This kind of workload demands that property owners seriously consider whether they have the time necessary to devote themselves fully to the day-to-day tasks of managing a Lakewood Ranch vacation rental property. This type of thinking applies even when you only have one or two properties to manage!
If you don't plan on making owning and operating short-term rental homes along the Gulf Coast your full-time career, then it helps to rely on full-service property management to pick up the slack. Lakewood Ranch property management can be especially useful for your vacation home when you live out of town, out of state, or just generally far away from your property.
You can certainly try to manage the guest experience over the phone. However, working with local teams means being able to provide better service for your visitors before learning otherwise the hard way.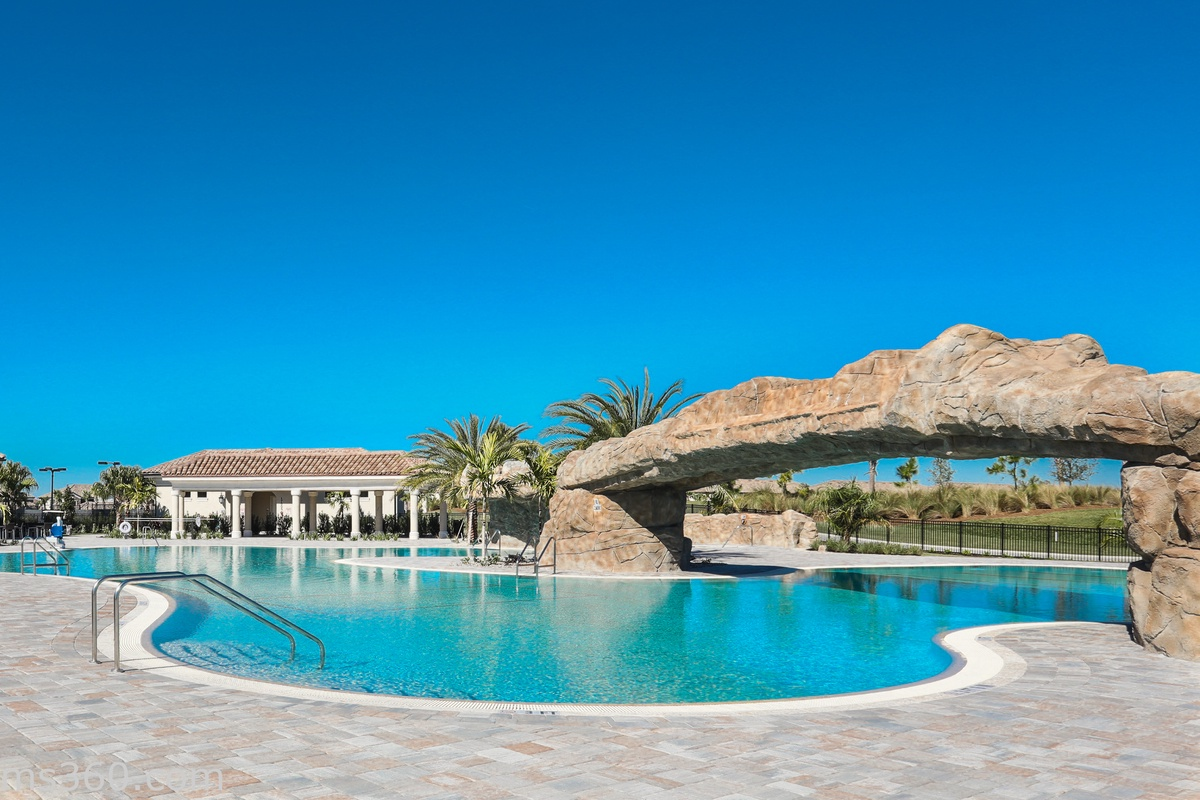 The Value of Your Time as a Property Owner Matters, Too
The value of your time may seem 'less tangible' than actually keeping track of the number of hours you'd need to devote to your Lakewood Ranch vacation rentals to keep them profitable. However, it's the figure that underlies the entire concept of allowing expert vacation rental property management to care for your short-term rentals.
What is an hour of your time worth? Consider the management fees of a potential vacation rental property management partner, then evaluate just how much time it would cost you to undertake the same tasks covered by full-service property management.
Most Lakewood Ranch property owners are surprised to find that working with local teams to care for their guests and vacation homes ends up equaling savings rather than an expense!
Evaluating the Benefits as a Lakewood Ranch Property Owner
If you've pondered the two questions listed above and determined that Lakewood Ranch property management is ideal for your short-term rental properties, the next step is to evaluate exactly which property management services your partner should be providing.
Not every vacation rental property management company can provide the same tiers of services, so investigating exactly what you're paying for is worth your time.
Does your property manager simply list your property on HomeAway or Airbnb?
Do they employ dedicated staff devoted to providing an exceptional guest experience?
Does your property manager provide excellent photos of your rental worth posting to social media?
Do they require additional protective coverage for your guests to ensure your rental property is sheltered?
These are just some of the details you should be seeking as a property owner when deciding on a vacation rental management team for your Lakewood Ranch property. However, it's certainly not an exhaustive list!
How We Serve Property Owners Here at Gulf Coast
From a Lakewood Ranch property owner's perspective, property management services are ideal because we look after your property. Our staff here at Gulf Coast Property Management includes a dedicated vacation rental team that takes care of the entire guest experience.
Whether it's reservations, checking guests in and out of your vacation homes, or answering any questions they might have during the reservation and rental process, we take care of every detail.
Our professional maintenance team inspects your short-term rentals after each guest stay.
We have our own dedicated cleaning staff to ensure your vacation homes are cleaned to hospital-grade standards.
Most of all, as your local team, we are here to ensure your property is well taken care of before, during, and after every stay.
How This Level of Care and Service Benefits Your Guests
Guests appreciate working with us because of the level of customer service we are able to provide as professional Lakewood Ranch property management.
With so many options available out there for how to book vacation rentals, it's easy to get confused and overwhelmed. There's Airbnb, HomeAway, VRBO, and many others thiteming their hat into the ring daily. Guests don't know where to go—and what type of property they are actually trying to book from so far away.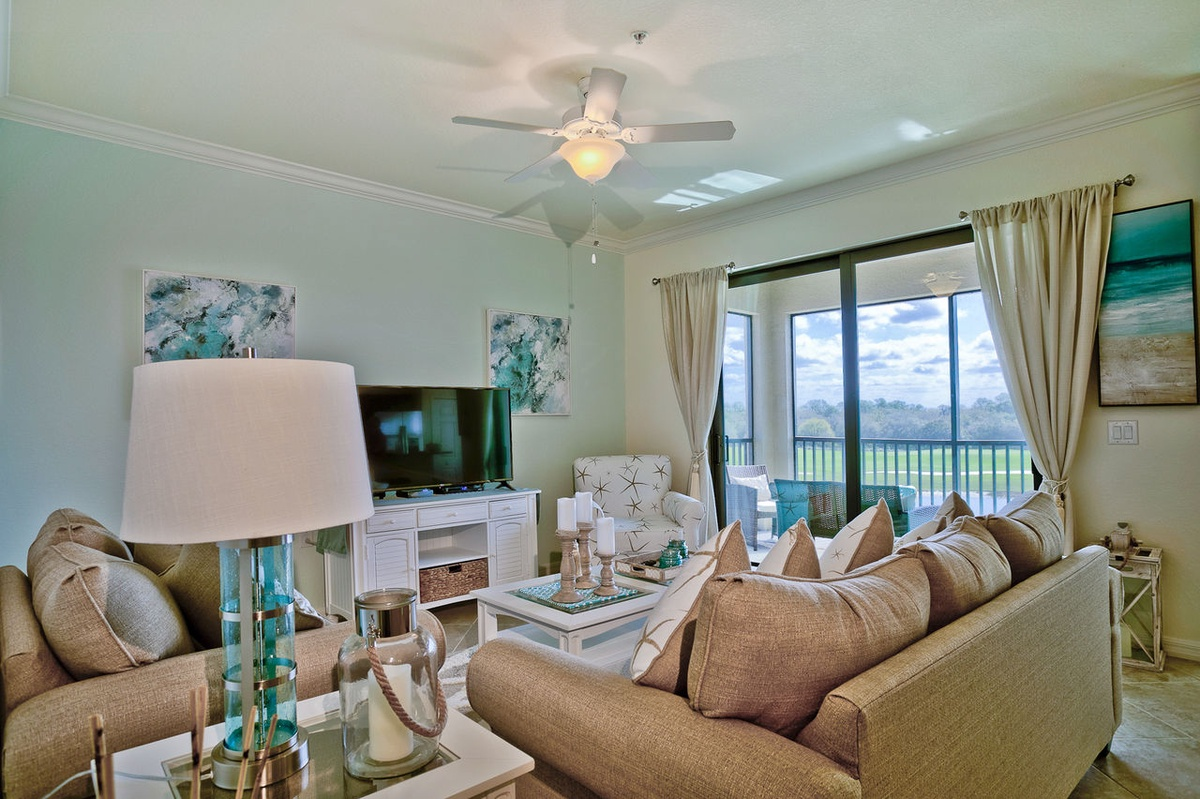 Our reputation along the Gulf Coast is second to none: We are recognized as one of the leading vacation rental companies in and around the Lakewood Ranch area. Because of this, guests come to us when they need a vacation rental—whether your property is in Lakewood Ranch, Bradenton, Sarasota, Palm Island, or Port Charlotte.
What Kind of Property Management Services Do We Provide?
We advertise your vacation home, and we understand revenue and yield management. We don't just list your property and allow it to be rented by 'just' anyone! For us, it's about creating as much safe revenue as possible for you as the property owner.
We offer guests the ability to book online with a credit card via our dedicated vacation rental website, and we have online calendars so people can see availability. There's an online owner portal where you can view the status of your Lakewood Ranch short-term rental property, as well as upcoming reservations and inspection reports. You can even block out time when you want to enjoy your vacation home and a place to check your maintenance and account statements.
Our system is pretty innovative because many small-scale Lakewood Ranch property management companies haven't started taking the vacation rental business seriously yet. However, these are just a few of the details we take care of as a full-service property management provider.
When You Want to Learn More
If you're ready to learn more about the kind of care and attention we provide for your short-term rental properties, one of the best ways is to reach out to us individually or scan our collection of free resources!
We strongly recommend that property owners get started with our free Guide to Finding the Best Gulf Coast Vacation Rental Management Company! We've included a checklist at the end to make evaluating any potential partner (including us) easier than ever so that you can get your vacation rentals started on the right foot!