We've learned a lot throughout the pandemic, as we're sure you have too! Many Port Charlotte property managers have found that rentals with space for a home office on site can boost rental property ROI. Working from home has become more common over the past couple of years. Real estate investors who can meet this demand can often attract and retain more renters and increase the monthly rent amount!
How can property owners benefit from remote work trends? Check out these Port Charlotte property management insights.
The Work-From-Home Trend Is (Probably) Here to Stay
While working from home was starting to gain popularity before 2020, the pandemic certainly forced the issue for many companies in the area! According to recent studies:
About 80% of company leaders plan to allow workers to continue to work from home at least part-time as offices re-open and stay open.
Around 47% of a surveyed group (including real estate professionals) plan to allow employees to work from home full time on an ongoing basis.
While it was a result of extreme circumstances that accelerated the remote work trend over the past year or two, a slow return to normal business operations doesn't seem to be reversing that trend any time soon. So, does that really impact rental property owners in the Port Charlotte and Gulf Coast areas? Yes—in positive ways.
Plan Now to Capitalize On This New Reality
Space for home offices is already in demand, and that demand could gitem as more employers realize that their staff doesn't need to be in an office every day to work efficiently and effectively. When the pandemic forced work to take place in Port Charlotte, Fl homes due to closed offices and social distancing, businesses had no choice but to equip team members with what they needed to meet the demands of their jobs while at home—with family members also stuck at home.
While some workers found it challenging to stay productive in a suddenly chaotic environment at home, many workers also preferred this way (and location) to work! Now, property owners have the opportunity to deliver housing that provides the space remote workers need to conduct business from home.
It's Not All Pandemic Related
With the gitemth in the virtual assistant industry, workforces for many industries shifted to online and remote work before the pandemic began. Many office jobs can take place anywhere in the world using technology, software, apps, video conference apps, and other tools. The world of virtual assistants may have led the way, but many industries are following suit by allowing workers to be at home—and they're enjoying the cost-saving perks of running their businesses with less overhead!
Rental property owners can help their properties stand out in the Port Charlotte market by offering space that lends itself well to home office equipment and privacy. Catering to the remote workforce is one more way real estate investors can reduce vacancies and retain renters longer!
What Can Rental Property Owners Do?
If it's time for some property renovations, consider:
Adding space (or repurposing space) for a home office
Adding a door to an open room to create more privacy for at-home workers
Installing office-friendly aids, like plenty of electrical outlets with USB charging ports
Wiring a home for high-speed internet and home automation
Adding a wifi video doorbell that allows renters to watch for package deliveries during the workday
Offer a locking mailbox to provide extra security for sensitive business correspondence
While adding more space to a Port Charlotte area rental property can be a big-ticket item, other upgrades are low-cost but thoughtful measures that can help you market your rental property as home-office friendly. If a renter's lease is coming up for renewal and you know they work from home, talk with them about any updates that could help them work better in your rental.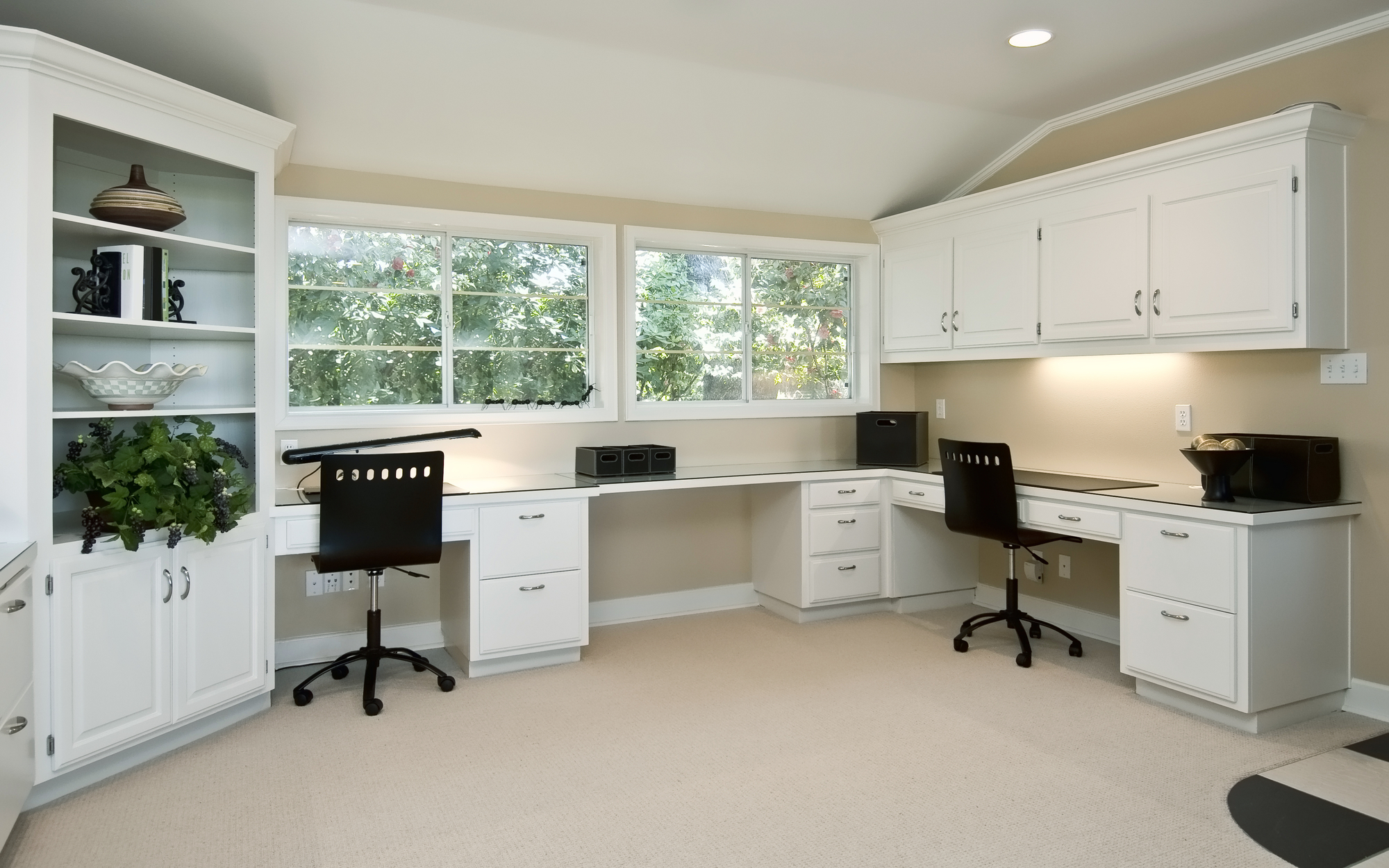 When it's time to market the property, highlight home office features in the listing. A room equipped or remote work doesn't have to be used that way if a family with kids or potential tenant needs it for other purposes. However, letting prospective tenants know that your property offers easy work-from-home amenities can increase the appeal of the rental to more applicants.
Raise the Rent
Updating a rental to include in-demand remote work features is an excellent reason to raise the rent (and boost your returns)! Work with an expert Port Charlotte property management company to evaluate current market data and keep the rent amount competitive.
Don't Miss the Work-From-Home Opportunity With a Port Charlotte Property Management Company!
If you're looking to capitalize on the shift in more Port Charlotte and Gulf Coast area employees working from home, then it's time to look at relevant updates to your property and marketing. Making your rental property remote-work friendly and marketing it as such can attract long-term renters who are seeking more space than what they would find living in an apartment or house with shared spaces. It's also an excellent time to consider increasing rent rates so that investors can keep their rentals at higher demand while boosting returns on investment.
Gulf Coast Property Management is here to help! Reach out if we can help you review your property and target updates that appeal to a work-from-home workforce.
Sometimes small changes can boost ROI! Learn more in our free ebook, "10 Things You Should Do To Increase the ROI for Your Investment Property."