Finding the right renters for your Sarasota rental homes with a thorough tenant screening process is one of the most important things you will ever have to do as a property owner. However, once you've found ideal renters, it becomes your priority to keep them satisfied with your rental property so that they continue renting from you indefinitely.
Beyond the obvious reasons for wanting to keep excellent renters (such as reliable rent collection), there is an additional fiscal element that many investors don't consider when a great resident decides to leave: the costs of a turnover. Many property owners fail to account for this additional expense when setting their budgets and forecasting returns from the investments they make.
As a Sarasota property management company, we think it's easier for investors to see the importance of renter retention when they see a breakdown of these potential costs.
Where Do the Majority of Your Costs Come From?
Even if your departing resident was one of the best renters you could ask for, you'll still find yourself footing the bill for everything from repainting your walls to cleaning carpets.
Plus, that doesn't cover the additional costs of routine maintenance, minor repairs, and any appliance upgrades you might need to make to stay competitive in the Sarasota rental market. You'll also need to consider the additional costs of marketing your property to find your next great renter—and finding them.
All told, in 2019, the average cost of a vacancy for property owners was $1,750. For many investors, this expense can easily amount to one month's rent—if not close to it.
Putting these expenses into perspective helps you visualize the importance of finding stable, reliable, and long-term residents. So, how do you keep your renters renewing and calling your Sarasota rental 'home' long term? Consider these tips from the experts in Sarasota property management.
Renters Expect High-Quality Services and Housing
There are outside factors that you can't control (such as the state of the economy), which plays a role in how long your renters will choose to stick around. That said, there are still plenty of internal factors you can control as a property owner that can help reduce your risk of turnover.
Keep your Sarasota rental homes in excellent rent-ready condition with a thorough makeready process that prepares your rental homes for your next renter.
Employ proper tenant screening practices for each renter every time it's time to find your next resident.
If you have to increase your rental rates, keep your rent prices in line with what the market will support for your property. Working with property management services here can be a tremendous asset to correctly price your rental.
Respond quickly to any maintenance requests your residents send and stay on top of routine maintenance to prevent costly repairs and keep your renters satisfied.
Examine the amenities you may need to offer to stay competitive: Does your property boast a walk-in closet? How about in-unit appliances that make laundry a snap? Be sure to upsell these amenities in your listing if these are desirable features renters demand in the Sarasota area.
If you've secured excellent renters, these are just some of the actions you can take as a property owner to secure them for the long haul and keep your Sarasota rental homes a desirable place to live.

The Importance of Excellent Rental Property Maintenance
All of the facets we listed above are important considerations to make when it comes time to find your next renter. However, maintenance is the one factor you can actively control as an investor when you have current renters.
A proactive approach to rental property maintenance will win you serious points with residents, given that shoddy maintenance is often the top complaint when renting. Having a professional on-call to tackle all of their maintenance needs is one of the top reasons why renters rent in the first place.
If you can't meet this expectation with your rental homes, you'll lose residents when it comes time to renew—especially if you charge premium rates but fail to offer premium services to back it up.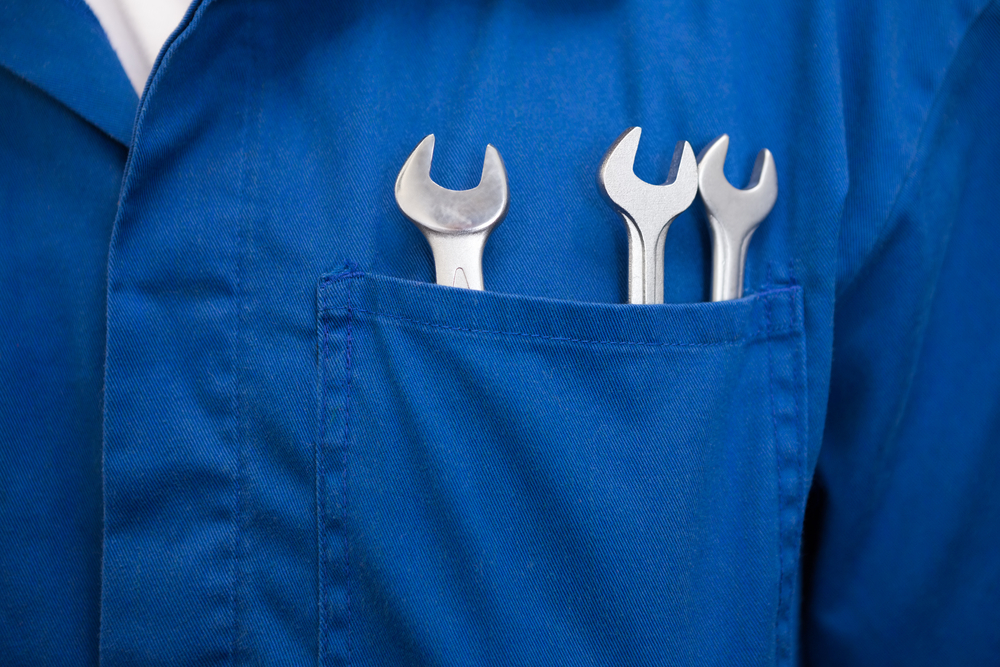 The kind of diligence and professionalism in property maintenance that many renters expect can be challenging to provide as an individual investor. This is often why property owners in the Sarasota area turn to professional Sarasota property management services to help them manage every aspect of their rental homes—including maintenance.
Professional, Full-Service Property Management Handles More
While maintenance and repairs are a tremendous part of your responsibilities as an investor that a property management company can handle for you, it's not the only area where they can help you reduce the risk of turnover.
Property managers have the experience and resources you need to stay competitive in the Sarasota rental market by recommending the right updates and upgrades.
They have professional, online options that allow renters to submit requests for service and pay their rent from the comfort of their own home.
Your property managers handle the care of your Sarasota rental homes, ensuring each new renter arrives at a home in excellent condition that's ready for their personal touch.
The best part? You can even get started experiencing the benefits of property management services for free when you download any of our resources! You'll get professional insight into how to handle property care—and learn more about what we help manage for you as your property manager.