How do you maximize your Bradenton rental property's return on investment? There are many ways to accomplish that, but one answer is simple: by making sure that the property is in tip-top shape!
This may sound like a lot of work, but it doesn't have to be. Keep reading as our Bradenton property management team talks about how replacing kitchen, door, and bathroom hardware can improve renters' quality of life and increase your ROI.
Why Hardware?
Outdated cabinet hardware can make the kitchen or bathrooms in your rental property look out of date, too. However, if these rooms in the home could use a facelift, a property management expert can tell you that it's not always necessary to spend thousands of dollars on a kitchen or bathroom renovation.
In many cases, boosting the look and feel of a rental home can happen with cost-effective strategies that also improve your bottom line. Replacing worn or out-of-date cabinet pulls and hinges is one of the best ways to spruce up the bathrooms and kitchen without the costs of replacing cabinets or countertops. If you find hardware that works well for one property, consider buying the pieces in bulk and using them throughout multiple properties to reduce costs.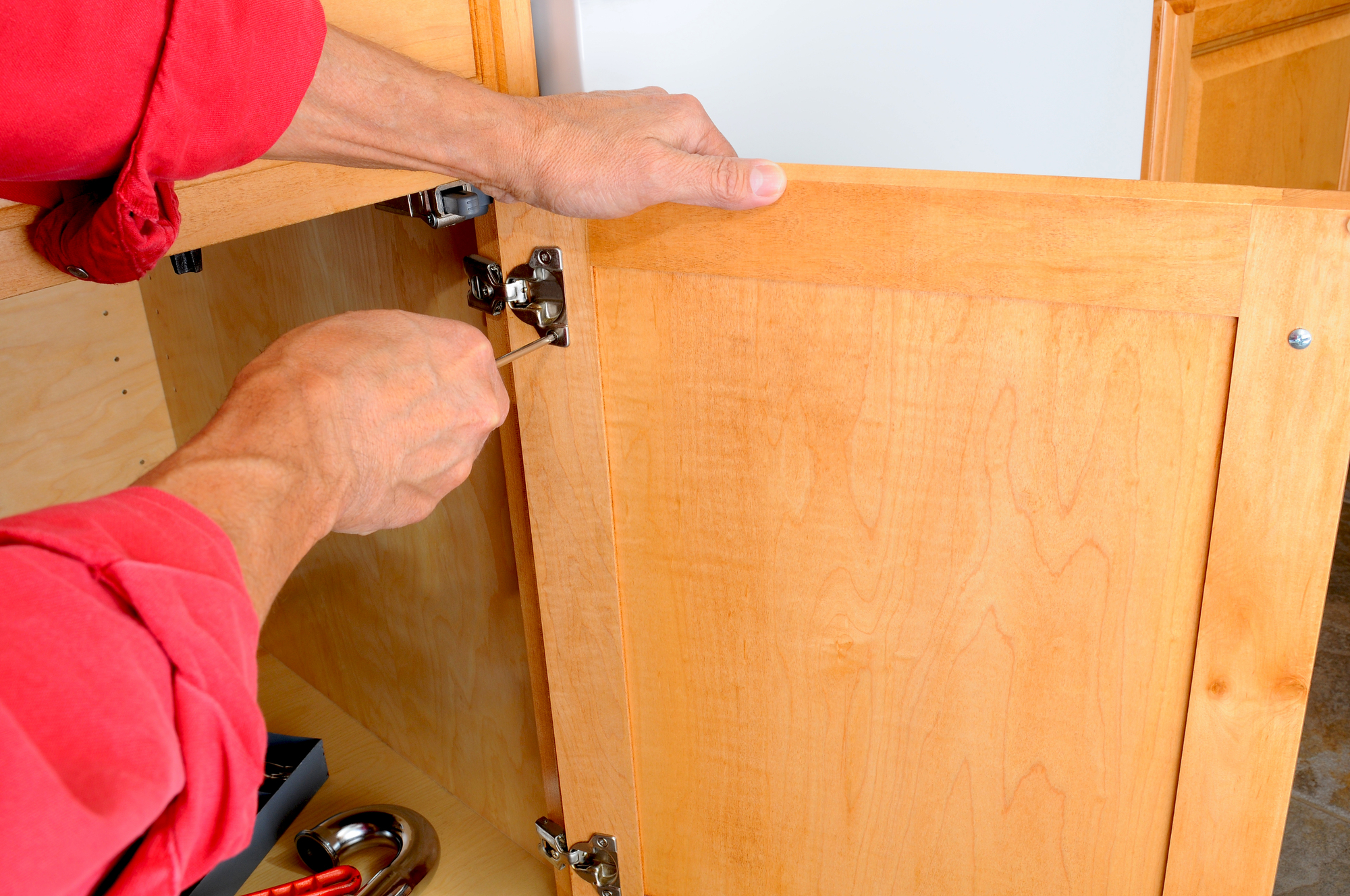 How Can You Choose the Best Replacement Hardware?
Property management companies know that there's no need to spend a lot of time and money on new hardware that can significantly impact the quality of your investment property (while also impressing tenants). Well-loved or dingy cabinet pulls are simple to replace, and there are plenty of new options at your local home improvement store or online. Options range from bar pulls to intricate designs that can add a touch of luxury to a rental property bathroom (without the high costs)!
If you also plan to paint your cabinets, a property manager recommends choosing cabinet pulls and hinges that work well with a fresh coat of new paint color. However, replacing hardware doesn't always require repainting the cabinets at the same time. Often, a thorough cleaning with new handles and hinges is an excellent improvement.
Avoid overly trendy hardware that would require replacement again in a year or two when that style is no longer popular. A property management team knows that investing in quality hardware for cabinets is a low-cost investment that can last several years through multiple tenants and heavy usage.
Rental Property Doors Can Use a Hardware Update, Too
While you're replacing handles, knobs, and hinges throughout your rental, property management experts also recommend replacing hardware for interior and exterior doors.
New knobs, locks, and hinges are an excellent way to update a rental property's curb appeal and interior look. When choosing new doorknobs or handles, maintain a consistent look throughout the home. Doorknobs should be sturdy and of high quality, but property owners don't need to overspend on high-end hardware that could be out of place in your rental.
When replacing exterior door locks, consider smart lock technology. Digital locks allow renters to lock or unlock their home remotely--without worrying about losing a key or juggling keys to get inside the door. When it's time to change the lock between renters, property owners don't have to buy new hardware to complete that task. Simply change the digital code on the locks to protect new tenants with "new" locks.
Without keys, residents also don't have to worry about losing them or turning them in after moving out.
How Does Hardware Improve ROI?
How does changing a doorknob help owners see better returns from rental properties? New hardware is just one of several things that help investors justify a rental rate increase consistent with improvements to a property. When potential (or existing) renters see the care you put into small details like quality door handles and cabinet hardware, they'll appreciate living in a well-maintained home and meets their needs.
Should You DIY This Upgrade (or Use Property Managers)?
In most cases, replacing cabinet pulls and hinges is a DIY task that most property owners can handle. However, if new hardware is crooked or shows evidence of a poor-quality installation, you could lose the effect of a "high quality" upgrade.
Property managers can verify that poorly installed hardware can also lead to maintenance requests from tenants if a handle falls off the cabinet or new hinges make it hard to open the front door. A professional property management company can replace the hardware with maintenance experts to do the job quickly and effectively!
Replace Hardware and Boost ROI With a Brandenton Property Management Company
If you're looking for a way to increase the value of your investment home and rental rates in Bradenton and Sarasota, Fl, one of the simplest and most cost-effective ways is by replacing hardware. New doorknobs and hinges at affordable prices can increase the look and feel of a rental home and can encourage existing renters to renew or attract new residents.
Working with Gulf Coast Property Management can be a great option to replace hardware throughout a property and find other ways to improve your returns. Reach out to us today to learn more about our property management services or how we can assist you in making updates.
Rental property updates can improve your ROI! Download our free resource, "10 Things You Should Do To Increase the ROI for Your Investment Property."