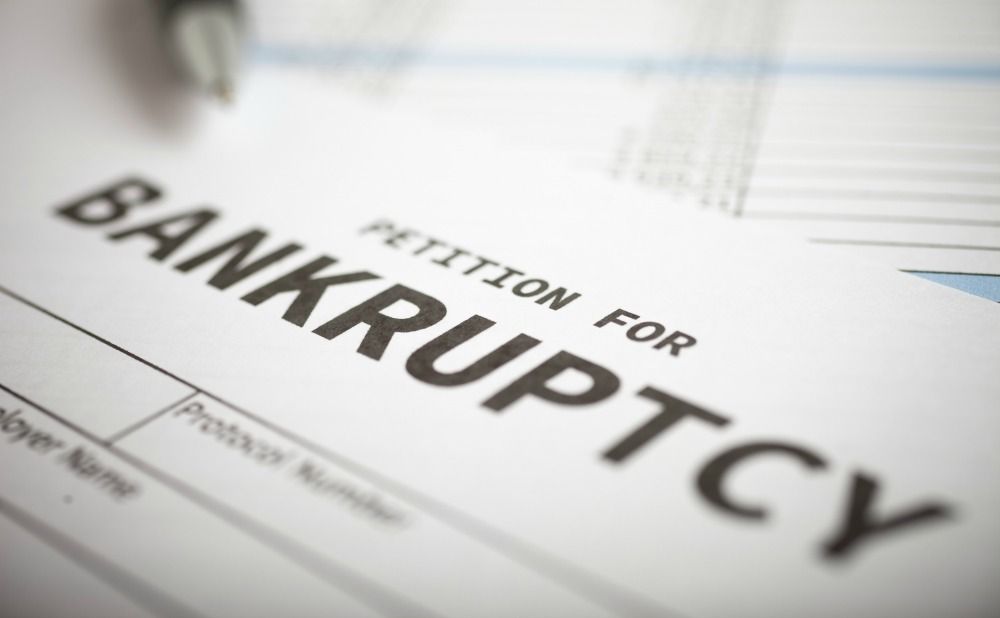 Non-collection of rent is one of most landlord's biggest concerns. When this happens, the landlord either works out an early termination agreement with the tenant or files for eviction. Neither are pleasant experiences but it's a straightforward process if you know what you are doing. But what to do when your tenant files bankruptcy?
The economy is great. Why should I be concerned? As part of our screening process, we are required to review applicant's credit. I see a worrying pattern developing. I see credit scores dropping and applicants struggling to meet our reasonable criteria. Unlike the financial crisis of 2008, this pattern isn't due to job losses or foreclosures; this time it is consumer debt. a big part of the FICO scoring system is debt ratio and I have noticed a significant increase in applicants with high debt ratios. Also, I predict that many landlords will get caught up in the mess when tenants turn to bankruptcy as a way out of their mounting consumer debt.
Landlords should understand most bankruptcies are filed under federal law and in most cases take precedence over the Florida Landlord Tenant Act. Bankruptcies usually fall under two categories:
Chapter 7 Bankruptcy – This version allows people with lots of unsecured debt (credit card debt, medical bills, personal loans and even utility bills) to discharge the debt. A court representative (trustee) is appointed to oversee the debtor's assets and assess how the assets are divided.
Chapter 11 Bankruptcy – Rather than freeze assets and appoint a trustee to oversee the process, this chapter allows the debtor to prioritize and negotiate their debts directly. It is often used when there has been a short-term setback, and the debtor is confident about getting back on their feet.
Once your tenant files for bankruptcy the court will typically issue an 'automatic stay' this stay essentially prevents and creditors, including a landlord from pursuing any debts.
Sarasota Property Management - How will I know if my Tenant is Entering Bankruptcy?
The most likely method will be a letter from the court, listing you as one of many creditors. It is vital that you respond to this letter and identify yourself as an interested party. This applies to tenants who are current as well as in arrears.
Can my Tenant Stop Paying Rent?
The good news for landlords is that bankruptcy filings only apply to pre-filing debts. If the tenant stops paying the rent then you can petition the court to remove the 'automatic stay', so that the tenant can be evicted. It's not an easy process but at least you can limit your exposure.
What are the Best Ways to Protect Myself?
Rescreen your tenants before renewing their lease. Insurance companies and credit card companies regularly assess their customer's risk profile. Why not landlords? It pays to identify potential problems in advance. If you see your tenant's credit rating dropping it may be down to mounting consumer debt. Why risk embroiling yourself in a bankruptcy situation when you can avoid trouble by non-renewing.
Begin eviction proceedings before a tenant files for bankruptcy. Do not let debts accumulate; Act fast. Landlords who allow their tenants to accumulate debt are most at risk from bankruptcy action. A good landlord will have rent collection and eviction policies in place to prevent a rogue tenant gaming the system.
Make Friends with the bankruptcy trustee. The trustee decides who gets paid and when. Most trustees prefer to keep a tenant in a lease. They understand that expenses increase with moving which means less money for creditors.
If you are a landlord, who's tenant has filed bankruptcy, consult with a bankruptcy or real estate attorney in your area. If you are a landlord with rental properties in Bradenton, Lakewood Ranch or Sarasota please contact us and we will gladly assist you.
Hungry for more? Check out the two blogs below or visit our Owner Resource Center here to find answers to all of your questions. Or give us a call at (941) 782-1559, we'd be happy to answer any questions you may have.
What is the Best Way of Renewing my Tenant's Lease?