If you've been considering whether or not to take the plunge and work with a seasoned Gulf Coast property management firm, this article is for you!
We've gotten plenty of questions from property owners in the Gulf Coast area over the years about why they should entrust us with their investment properties. We understand your concern as an investor: your portfolio is likely one of your most valuable assets! Handing over the reins when you've been self-managing your investment properties for years (or even just a year) is one of the biggest decisions a property owner has to make.
However, as an expert provider of full-service property management in the Gulf Coast area, it's our job and our passion to bring investors like you the kind of peace of mind they deserve from real estate. That dedication to customer service permeates everything we do as a company—and it begins before you ever become a client.
Whether you start with our free resources—like our articles, ebooks, and guides—or you reach out to us directly, we're here for you. Here are some of the top ten ways we serve your investments in the Gulf Coast rental property market—and by default, your long-term peace of mind and financial future!
1. A Smooth Transition
Whether you are considering our property management services for a vacant property that requires tenant placement and tenant screening or you already have a resident in place, we explain our process every step of the way.
Managing your Gulf Coast property is a responsibility we take very seriously—and we've been showing this dedication to area property owners since 2003. Understanding your goals as a property investor and recognizing the emotional and financial concerns integrated into your portfolio is key to our approach as your partner.
While our proven processes allow us to scale our services to portfolios of any size, we still take a customized angle to each client interaction because we understand your needs can be as diverse as your rental properties.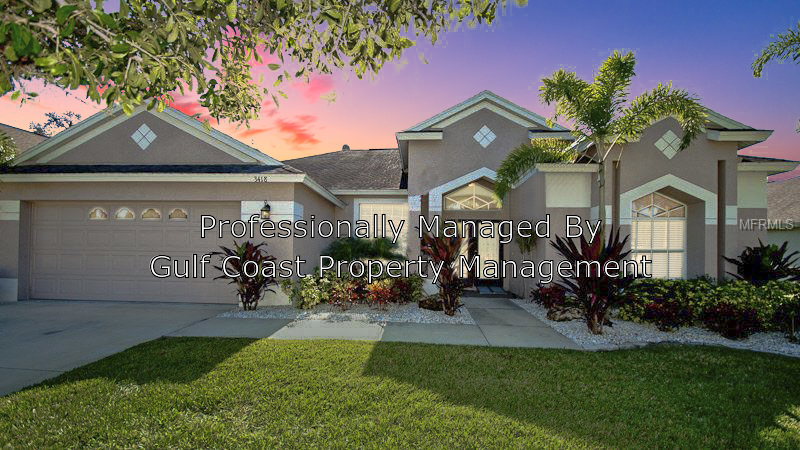 2. We Guarantee Satisfaction
We believe that real estate is all about financial freedom through the power of choice—and we view our full-service property management as an extension of your choices as a property owner.
Rather than tie our customers up in restrictive contracts and punitive cancellation fees, we offer a penalty-free cancellation policy. We will strive to do everything we can to earn your business—and we appreciate feedback if you decide to go. However, if your needs are taking you in another direction that no longer requires our services, we will shake hands and wish you well.
As a property owner, you should never feel pressured to remain in a business relationship that isn't benefiting your long-term wealth and quality of life.
3. Open Communication With You and Your Renters
As your local representative in the Gulf Coast rental property market, we are your eyes and ears. We understand you can never have too much information when making decisions about your most valuable asset!
Whether news arrives from one of our leasing agents or your dedicated property manager, you will always be kept aware of the current status of your investment properties in our care. We keep you in the loop with regular newsletters, frequent property updates through your online owner portal, and resident status reports—as well as observations and recommendations relevant to you.
Additionally, we are always 'on-call' should your residents need us—leading to higher renewal rates and happier renters. We see this as a win-win!
4. We Hire the Best and the Brightest
You might think this wouldn't be relevant, but hiring professional staff that is passionate about protecting your rentals and caring for your residents reduces turnover, burnout, and benefits you!
Unlike many of our competitors, all personnel at Gulf Coast Property Management are employees—not sub-contractors. We recognize that serving our property owners as one unified entity ensures the delivery of only the highest-quality property management services.
All of our staff have been selected with a common purpose in mind—and wholly embrace our company culture. In accordance with licensing requirements all Gulf Coast, our staff also regularly attend local and national education and training events that keep us at the top of our game.
This unified sense of purpose and direction enables us to provide you with a superior investing experience and better full-service property management offerings. Reduced internal turnover means reduced external turnover for your Gulf Coast rental homes and ensures every element of operations runs smoothly.
5. Accountable Accounting
Our accounting software is designed to deliver on-demand, straightforward financial reporting. These reports are transparent and include all income and expenditure. We guarantee that we will remove any unauthorized or unexpected charges that appear on your statement as part of our dedication to providing you with peace of mind.
6. Guaranteed Renters
We stand by our thorough and ethical background checks, as well as our tenant placement policy.
If we place a resident who (within the first six months of their lease) vacates or requires evicting, we will waive any new leasing fees required to find your next renter. This shelters your long-term wealth as a property owner and helps to quickly reestablish your cash flow.
We consider our relationship with the property owners we serve to be a true partnership: we're happy to shoulder some of the costs required to lease the property again if our tenant screening process fails to secure a high-quality renter.
7. Our Credit Reporting Protects Renters and Owners
Following a rigorous qualification process with Experian®, Gulf Coast Property Management has been reporting payment histories since 2014.
Currently, we are one of very few property management companies (if not the only company) in Florida that reports payments and delinquencies to this major credit bureau (after considering requirements imposed by emergency measures from COVID-19).
Our early adoption of this method has resulted in a significant increase in rent collection and on-time payments for our property owners over the years. It has also had the added effect of boosting our resident's credit ratings and helped to establish a credit history for beginning renters who meet our tenant screening criteria.
8. Professional Property Maintenance and Repairs
Maintenance and repairs are inevitable—but we do our best to soften the blow. Here at Gulf Coast Property Management, we also offer the advantage of having built an experienced in-house maintenance team.
Our dedicated technicians deliver services ranging from pool maintenance to landscaping, plumbing to electrical repairs. Whether it's a preventative service designed to catch maintenance issues or emergency repairs, we are here to serve your needs as a property owner. Whether your portfolio is stocked with single-family homes or multi-unit rentals, our services are always delivered at a reasonable, upfront, and pre-approved rate.
We appreciate that you may have your own preferences in terms of who performs maintenance and repairs for your Gulf Coast rental homes. With that in mind, we will only perform work that you have authorized: choice is our maxim!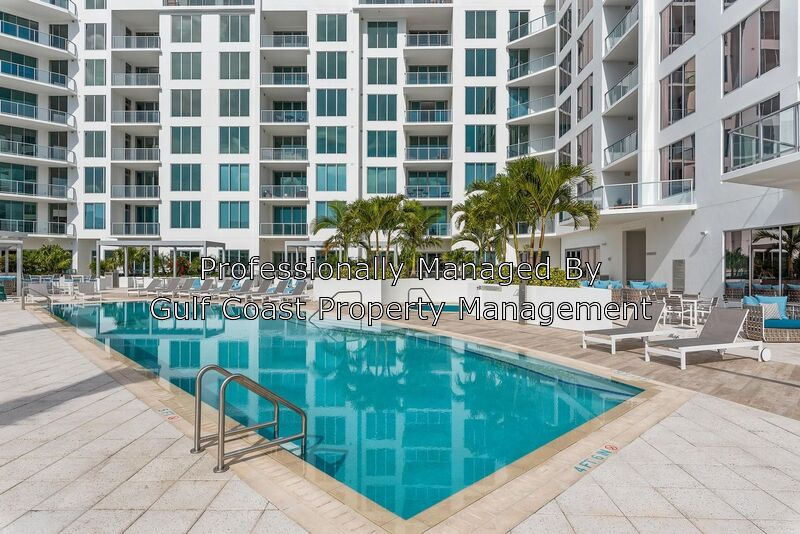 9. Intuitive Technology Benefits Property Owners and Renters
Gulf Coast Property Management has embraced the latest technology to ensure our services are delivered in the most effective manner—and in the form that modern renters demand.
Did you know that over 50% of internet usage takes place on mobile devices? It's precisely with this fact in mind that we work aggressively to capture as much traffic as possible with our website. From showcasing our available properties through to the application process, we maintain a 'mobile-friendly' status.
In addition, our website offers property owners the ability to download and view detailed financial reports, review maintenance requests and work orders, establish occupancy, access to tax reporting documents, and even download photos from the inspection reports of your property.
With Gulf Coast, your residents have access to a multitude of options when it comes to paying rent; in-person, by mail, through our online portal, by credit or debit card, and even conveniently at any 7-Eleven. We make it possible for any renter to make their payments on-time to improve our rent collection efforts for you!
10. Professional Affiliations and Standards
As a member of NARPM® (the National Association of Residential Property Managers), VRMA (the Vacation Rental Management Association), the Manatee Chamber of Commerce, the Better Business Bureau as well as local and national Realtor® associations, we remain committed to remaining at the forefront of industry developments—as well as making a positive difference in our community.
A Property Management Partner Is Just One Form of Protection
While having the right property partner is certainly one form of protecting your long-term wealth and portfolio of rental properties in the Gulf Coast area, it's not the only way to protect your real estate empire!
You can learn more by downloading your copy of our free eBook, Protect Yourself and Your Investment: A Guide for Landlords in Manatee & Sarasota Counties.