As a Palm Island property management professional, I believe security deposit procedures are an area of running successful rental properties where property owners make the most mistakes when it comes to rental property law.
Unfortunately, this is one area where investors can't afford to make mistakes—or operate off of a system of trial and error. When it comes to preserving your long-term income and your financial future, you always need to be on point when it comes to operating within the confines of rental property law and your Palm Island rental homes.
Just because your rental properties happen to be located on an island paradise doesn't mean your renters—or the court system here along the Gulf Coast—will take it easy on you if you fail to do your due diligence! You'll find the cost of a lawsuit under the Fair Housing Act, the Fair Credit Reporting Act, the Americans with Disabilities Act, or any number of other 'acts' and regulations will be anything but tropical and breezy.
To keep yourself on the right side of the law, consider the following approach to correctly managing security deposits for your Palm Island investment properties.
Foreword: The following article is not a substitute for legal counsel. The information contained herein was current as of the time of writing. If you need immediate help with a pressing issue concerning your rentals, turn to a competent attorney or our Palm Island property management experts for real-time assistance!
How Much Should You Retain as a Security Deposit?
Once you have performed a thorough background check, and you have determined that your applicants meet your stated criteria as part of your tenant screening process, you can begin discussing security deposits.
Typically, security deposits range from a nominal fee (i.e., $500) through to some percentage or factor of the monthly rental amount that you charge. Here at Gulf Coast Property Management, we recommend that Palm Island rental property owners always collect a security deposit for your high-value homes. This is one way to protect your property values and reduce the stress of a turnover if your renters happen to wreak havoc on your single-family homes, condos, or apartment units.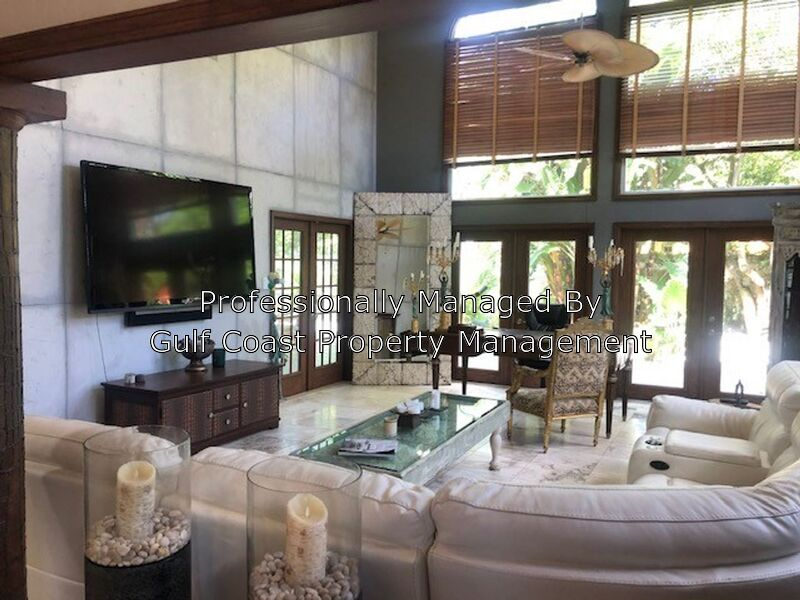 Our approach to security deposits generally equates to one month's rent—and even more if the potential applicant's credit is not stellar. While there are no limits to how much property owners can charge in Florida when it comes to their security deposits, as an expert in Palm Island property management services, we recommend a deposit rate high-quality renters will find reasonable based on your property. As a rule of thumb, this tends not to exceed two months' rent.
Collecting a Security Deposit
When you collect a security deposit, it is critical that you understand your legal responsibilities as the guardian of these funds. Contrary to popular belief, this money belongs to your residents at all times.
Security deposit funds should not go towards rent, be used for maintenance and repairs, or commingled with other funds in any way.
Security deposits must be kept in a separate Floridian bank account and should be available at any time.
If the account is an interest-bearing account, then your resident is entitled to 50% of any interest accrued during the lease period.
Once your residents have vacated the property and moved on to their next adventure in the Palm Island rental property market, you will need to assess whether any claims can be made on the security deposit they initially entrusted to you.
Claims against these funds can include property damages, unpaid rent, attorney fees, and any mandatory charges that were specified upfront in your lease agreement. This is just another reason why having an ironclad lease (rather than a prefabricated document downloaded online) protects you as a property owner.
Most of the charges made against a security deposit are self-explanatory. However, the area where most investors find themselves in hot water concerns charging for damages to their rental homes.
Determining what to charge is not an exact science—and opinions are always subjective when it comes to 'normal' wear and tear. However, there are some rough guidelines you can turn to during your evaluation—and you should always use your move-in inspection and interim inspections as your baseline.
If you have highly detailed reports from your initial inspections on move-in day, you can compare these documents and photos to the condition of the property left behind by your renters.
Assessing Obvious (and Not-So-Obvious) Damages
Any obvious and major damages which require maintenance and repairs (or outright replacement) can generally be claimed quite easily. The difficulty comes in determining what constitutes fair wear and tear.
In my experience, most renters evaluate all damages as wear and tear. Contrasting this, most property owners do not believe in wear and tear. This leads down a path where you'd need a judge to ultimately make the decision. With that in mind, my advice as an expert in Palm Island property management is to always apply charges fairly—using all the documentary evidence that you have at your disposal.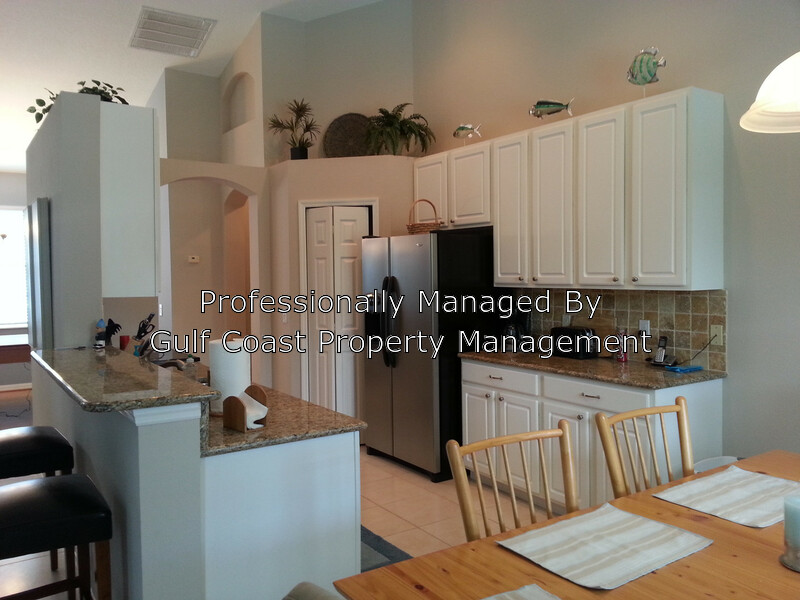 Palm Island property owners should also be aware that, just as your rental property and fixtures are depreciable in terms of claiming taxes, they also lose their replacement value over time. For example, a common formula applied to carpets is a seven-year lifespan. Therefore, if a renter damages a three-year-old carpet, you will only be able to charge 4/7 of the total replacement value under these rules.
Trying to manage complexities like these are why investors who want passive, hands-off income ultimately turn to full-service property management to handle the needs of their portfolio.
Handling Any Claims
Once your residents vacate the premises, you have a set amount of days to make claims on the deposit within your care. Claims should be done via certified mail and must contain specific language outlined in the Florida Statutes.
Failure to perform this procedure in line with the law will result in your claim becoming invalid, and you'll be forced to return the entire security deposit—damages or no.
Finally, I hear many property owners state that they collect the first month's rent, last month's rent, and a security deposit. This is a practice most Palm Island property management professionals would avoid at all costs. If you'd like to learn more about why contact us directly, and we'll fill you in on the details.
If you're ready to prepare your property for your next resident, you'd also benefit from downloading your free copy of our professional Makeready Checklist. This comprehensive list will guide you through every element of your property turn so that you can provide an island paradise for your new renter!