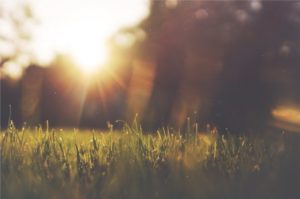 Property Management 101
Purchasing residential real estate for investment purposes has long been a popular choice for investors. More often than not, this type of investment brings in a stable income that more than covers expenses. Historically real estate has proven to appreciate in value over the long term. For these and other reasons, many investors find real estate investment an attractive option.
However, many first-time real estate investors find the tasks required for managing these properties intimidating and overwhelming. For this reason, some may want to consider hiring a professional property manager. To help you understand the demands of successful property management, listed below are some of the important tasks required;
Knowing the best channels for finding good tenants. Professional property managers are familiar with the best search platforms for finding these prospective tenants.
Meeting with prospective tenants and show the property. Once prospects find your property appointments need to be set up to meet with prospective tenants and show the property. These meetings can often be at short notice and/or at inconvenient times.
Qualifying these prospective tenants is also a critical step. There should be a list of requirements used in this process.
Finding reliable sources for obtaining credit reports, references and lease documents.
Being informed regarding landlord/tenant laws. You should know your rights as a landlord, as well as the rights of your tenants. Knowing these laws helps to keep you protected.
Collecting rent. One always hopes that this will be a simple process, but occasionally situations arise where you need to know how to handle collecting rent that is in arrears, and if necessary, going through the courts and eviction process. The ability to accept varying forms of payment is becoming more sought after by tenants.
Communicating directly with the tenants regarding requests and maintenance issues. Are you prepared to field maintenance calls at any time, day or night? Understanding what maintenance repairs are owner responsibilities and what are tenant related.
Managing the needed maintenance and repairs. Do you live near the rental properties and are you good at performing the maintenance and needed repairs? If not, this point alone may be reason enough for hiring a property manager.
Understanding the tenant eviction process for late payment or non-compliance. Do you have a plan if the tenant does not pay or is failing to look after your property to the required standard
Some renters actually prefer to rent a property that is managed by a professional property manager, especially when the owner isn't local. For this reason, sometimes properties will rent faster because they are being professionally managed, saving you money.
Here are some additional factors to examine as you make your decision: Do you find the time required to manage your rental properties more than you'd like to spend? Do you have a full-time job in addition to managing your properties? Do you find the management tasks overwhelming? If you answered yes to any of these questions, a property manager may be the perfect solution for you. As long as you are comfortable having a degree of separation between yourself and your tenants, this solution could make your life much easier and give you confidence that all your properties are being handled in a professional manner. For those who decide that a property manager is the best choice for them, in our next post we will examine how to choose the best property management company.
Hungry for more? Check out the two blogs below or visit our Owner Resource Center here to find answers to all of your questions. Or give us a call at (941) 782-1559, we'd be happy to answer any questions you may have.
Investment Owners: Property Value