We've had plenty of investors come to us who are looking to expand their portfolios, asking this question: 'Which is better for my financial goals: a long-term or short-term rental?'
After the impacts of COVID-19 on travel and leisure in 2020, it's understandable why many investors that formerly considered Florida beachfront vacation rentals a sure-fire winner for their portfolio are re-evaluating their stance.
Short-term vacation homes in Lakewood Ranch, Bradenton, Sarasota, Palm Island, and plenty of other desirable locations were still impacted by travel restrictions during peak earning months for many investors.
On the reverse, annual Bradenton, Lakewood Ranch, and Sarasota rental homes continued to maintain fairly consistent returns with respect to rent collection. Rental payments tracked by the National Multifamily Housing Council have remained above the 85% mark since August of last year. While still lower than comparisons from 2019, payments are still fairly consistent across the board—especially if you have expert insight from Bradenton property management services.
With the 2021 vacation season starting to ramp up as we head closer to peak travel months like March and April (and even Orlando titans like Walt Disney gearing up for a full reopening by March 7th), a short-term rental that can also double as a vacation home for your own family isn't technically off the books as far as your financial goals may be concerned.
As a Bradenton property management company, we consider 2020 to be a 'fluke' year for many rental property owners that choose to rely on rapid-turnover rental properties (such as vacation rental property) for their primary investment vehicle. Still, whether or not to go with the reliability of a long-term rental or the tremendous earning power of a vacation rental property depends on your needs as an investor.
First, Understand Your Goals as a Property Owner
What are you looking to get out of your Bradenton rental homes? Understanding this is fundamental to every property purchase you'll make in the Bradenton area. Truthfully, it applies no matter where you happen to be giteming your portfolio as an investor.
If you're looking for steady returns and you need an (almost) immediate revenue stream, then an annual rental property is the better way to go.
Long-term rentals give you the advantage of being able to budget and plan in advance, making them highly desirable for investors running a tight ship.
An additional advantage of an annual Bradenton rental property is that your resident will be responsible for making utility payments and will be occupying your rental for long stretches at a time.
Short-term rentals, to contrast the above, will yield much higher returns than annual rental homes. However, these returns are often offset by their turnover costs.
Additionally, guests come to visit vacation homes for only a short time—meaning they'll be selecting your property sight-unseen outside of your marketing content. You'll need to invest in your photography and booking experience.
It's also more challenging to 'screen' your potential vacation guests. You might think you are welcoming friendly faces to your property, only to find they've thitemn a costly 'rager.'
If you have one, sit down with your Bradenton property management company to discuss your goals, expectations, and needs before you ever commit to purchasing a rental property.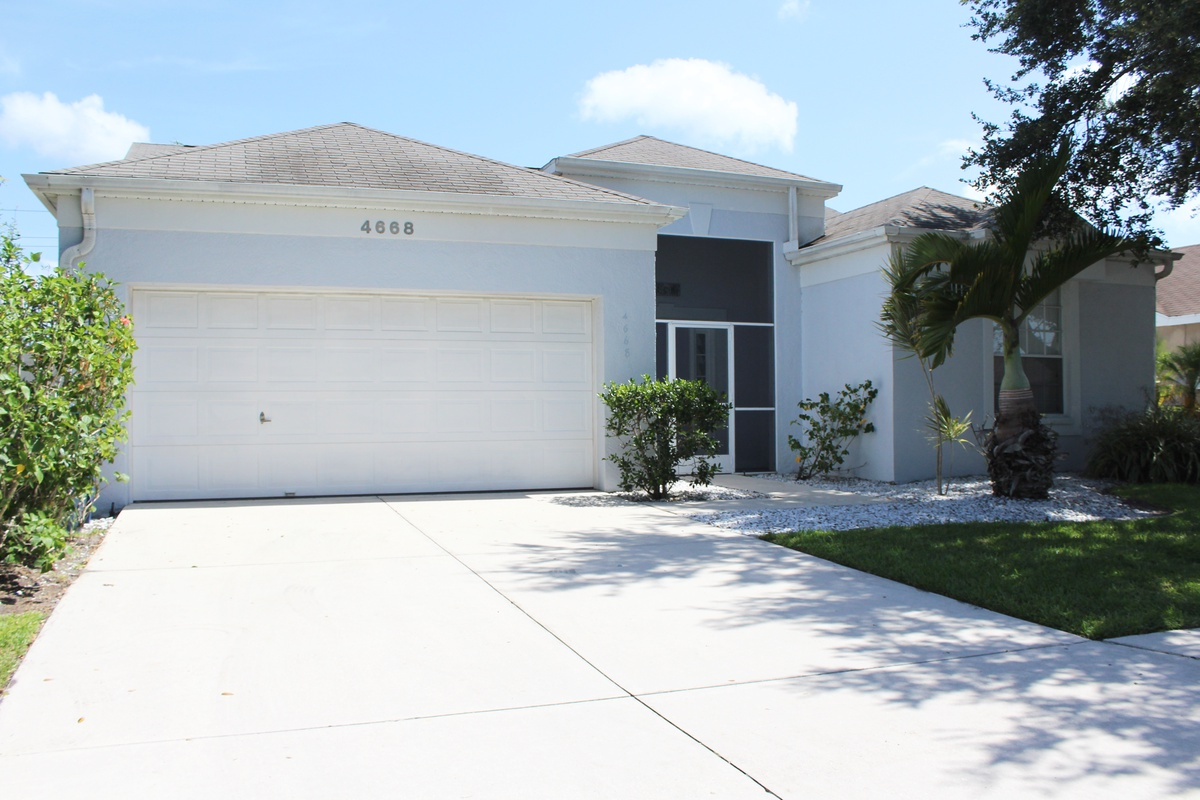 Consider Cash Flow and Cash-on-Cash Returns You Expect as the Owner
Cash-flow estimates ultimately boil down to the type of amenities your short-term rental property will offer, as well as its location and size. Working with expert vacation rental property management services can help you estimate some of these numbers when you submit a property you're considering purchasing for a rental analysis.
Outside of an oddball year like 2020, the kind of booking rate you should be looking for to experience positive cash flow with vacation rental homes is around 90%. With the turnover costs that vacation rentals face, it's easy for even a beautiful property to break-even around 80% occupancy if your overhead is too high.
If your priority is to earn income from a short-term rental and not just enjoy the perks of having an income-producing vacation home, vacation rental management services are an absolute must to come out on top. Dealing with the expense of marketing, booking, cleaning services, and the guest experience on your own may otherwise outweigh your potential returns.
Your numbers when it comes to long-term cash flow will vary greatly based on the type of units you have, and that's also something investors need to evaluate before deciding on a property purchase. Single-family homes and condos tend to be extremely popular short-term rentals, depending on their location. However, they also make wildly popular annual rental homes.
Even a long-term rental property with $500 a month in positive cash flow could be too low for your needs if you've purchased a small apartment building with a hefty price tag. This is why cash flow must always be considered within the context of your cash-on-cash returns and your financial goals.
Location Is a Crucial Factor Worth Evaluating
While location is understandably crucial for both categories, long-term renters and short-term vacationers each prioritize it differently. For a guest visiting from out of town to enjoy our beautiful beaches along the Gulf Coast, the location of your property relative to the best schools in the area won't matter. Short-term guests will be looking for easy access to sand and surf, as well as trendy restaurants and sights to see.
Long-term renters are still looking for culture, but they place a greater value on everyday conveniences like grocery stores and pharmacies. If they have children, they are also looking for homes in excellent school districts, whether that happens to be a multi-family property or single-family homes.
Don't ignore this crucial metric when evaluating the type of rental property you want to purchase, and consider it from the perspective of your future audience. It helps to have a skilled Bradenton property management partner here, as we can quickly tell you what both long-term renters and vacation guests are looking for as far as location is concerned.
Where to Go From Here
If you're considering your next purchase, we encourage you to reach out to us here at the Gulf Coast Property Management team. With an understanding of your needs, we can help direct you towards whichever rental type will best help you achieve your goals as a Bradenton rental property owner.
We also highly recommend that you take time to peruse two of our free resources for investors looking to expand their portfolio: our guide to real estate investing and our guide to finding the best vacation rental property management company. If you're considering a long-term rental, the first will be more helpful to you.
As always, contact us if you have any questions. We're here to guide.
For Annual Rentals For Vacation Rentals