If you're struggling with lapses between bookings for your Bradenton vacation rental property, then we're about to tip you off on the most straightforward solution an investor can turn to. You need professional, full-service vacation property management services! You might think it wouldn't be that simple; can hiring Bradenton vacation rental management really turn struggling seasonal real estate around?
The answer (thankfully, for many property owners) is yes—however, it all depends on having (and finding) the right partner. You need a local 'insider' in the Gulf Coast property management scene who distinctly understands the difficulties facing vacation rental property owners in Manatee County.
Bradenton, FL, isn't just some city sitting on top of Sarasota, or an 'I guess' alternative to Lakewood Ranch! It has its own distinct charm, beautiful beaches (the nearby Bradenton Beach area comes to mind), and cultural draw that makes it a distinct vacation destination for future guests. However, if your problem is delays between bookings, lost bookings, or no bookings at all, then you need an expert to get to the root of the issue for your vacation home—and fast!
Here's how excellent Bradenton vacation rental management can help get your vacation rental back into fighting shape in time for next year's busy season.
You Need a Marketing Expert
It's time to sit down and have a little heart-to-heart about your marketing efforts. If future guests can't even find your vacation rental, that's the first culprit behind flagging or nonexistent bookings.
Ask yourself a few of the following questions:
If you haven't been using any of the above tools, ESPECIALLY photography, then you're holding back the true potential of your Bradenton vacation rental!
The first thing professional Bradenton vacation rental management will do to aid an ailing rental property is sit down and analyze your pricing and your marketing efforts. We investigate the above to determine where you might be losing bookings—but this is just a launching point, whether your property is in Bradenton or Siesta Key.
If your marketing is in relatively solid shape (and just needs a few tweaks here and there), then the next step is to take a look at the 'bones' of your Gulf Coast rental home—and determine just how clean those bones are.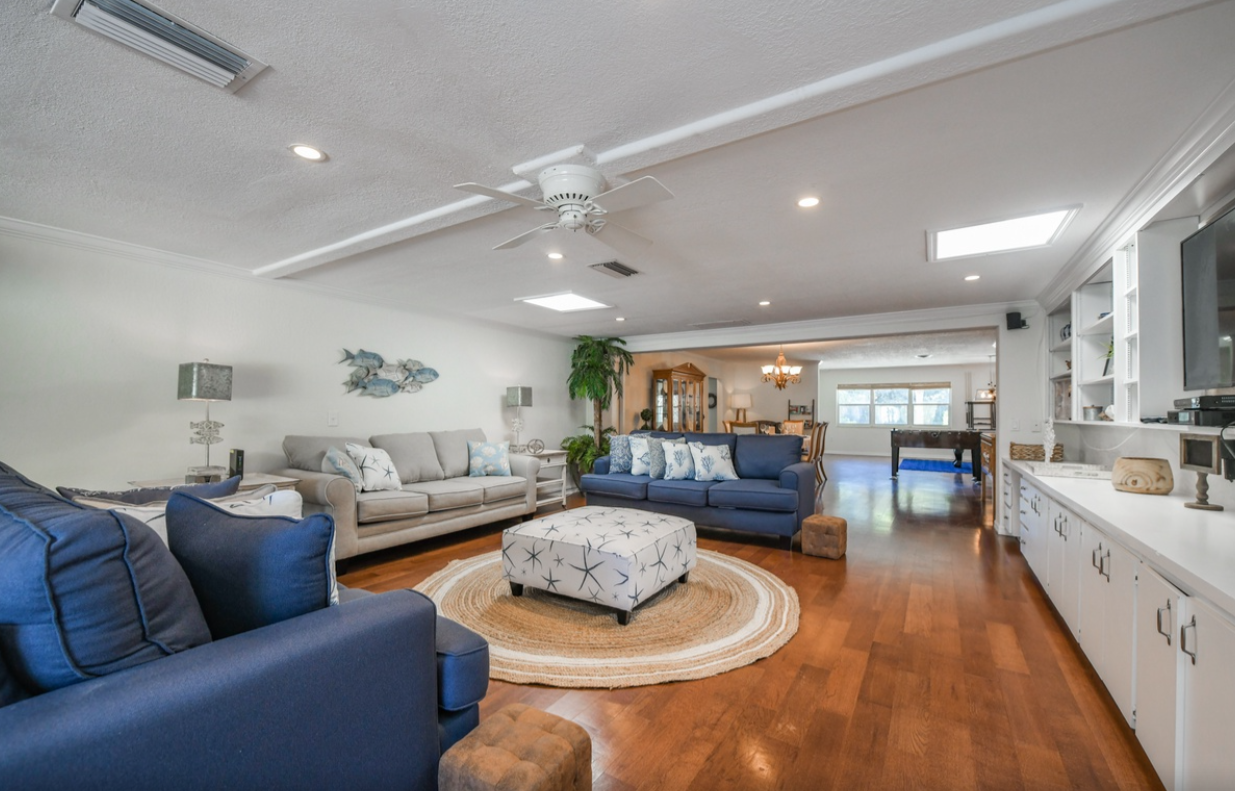 You Need a Cleanliness Master
Stopping by your property once in a while to ensure you get those stray hairs cleaned out of the tub the last guest left a one-star review over should be a red flag that you've already got a problem on this front. If your marketing is solid, cleanliness (generally indicated by the reviews you get online) is likely your next mountain to climb.
The modern guest expects a pristine vacation property when they arrive, whether they've just stepped off a plane or they drove the whole way to your property in the family van. A dirty vacation property won't be a vacation property for long; neither will one without adequate (and clean) amenities such as bed linens.
If you want your property to succeed long-term, you need to keep it clean. Imagine how often you clean your own bathroom at home and step that effort up exponentially. The easiest way for vacation rental owners to do this is to hire professional cleaning services to visit your property after EACH guest stay and to be on-call for additional services during any stay.
It can get tricky (and costly) to have a dedicated cleaning staff on-call like this, especially during the busy season. However, with an expert Bradenton vacation rental manager, you don't have to worry: we have professional cleaning staff on hand to meet the most stringent of cleaning standards.
Knowing how hard it can sometimes be to work up the effort to clean the guest bath at home, it's definitely better to leave your guests' bath in the hands of professionals! This is also how you get excellent reviews from renters when you take the time to reach out and actually ask for one!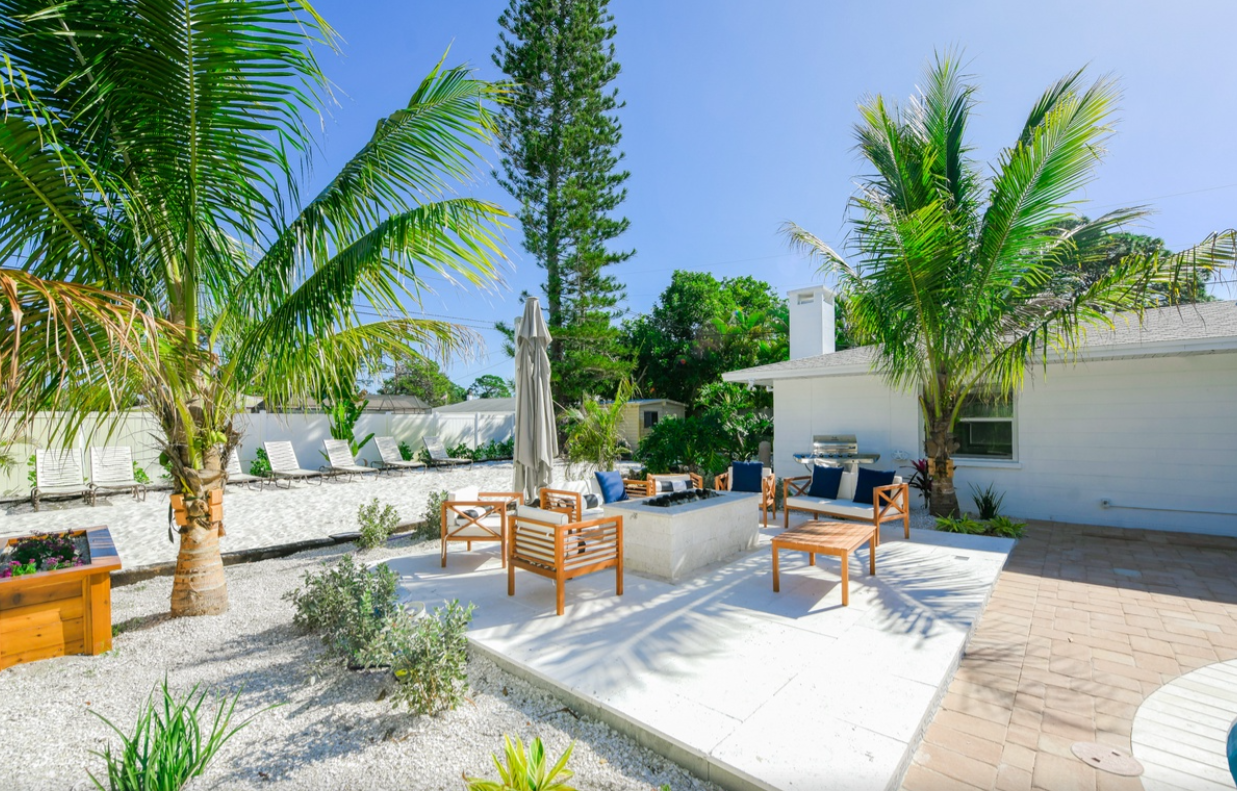 'House Hygiene' Happens on the Outside, Too
Take time to walk your Bradenton vacation rental: Does it have serious curb appeal? Believe it or not, but this matters to your guests. If they pull up to that first impression and you greet them with a dump, they're going to be suspicious about what's happening on the inside.
This ends up harming your long-term returns as the property owner because you've trained your guests to be hypercritical from the outset rather than excited to enjoy their stay. Even if you offer stellar customer service, this is going to hurt any kind of great reviews you may have gotten otherwise.
Show the exterior of your property as much love as the interior, or leave it in the hands of capable Bradenton vacation rental management.
With all that said: How do you find the right partner to manage your vacation rental? As the experts in Gulf Coast property management, we've made it easy! Just download your free copy of our Guide to Finding the Best Gulf Coast Vacation Rental Management Company!
We've included tips for what every property owner needs to watch out for when vetting a prospective partner. You (and your rental property) deserve the best: don't settle!