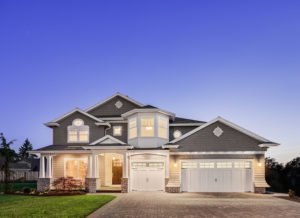 You may currently own, or are considering purchasing, rental investment property in Sarasota, FL. This is a big investment of finances, other resources, time and planning. You want to make sure that you can protect your rental investment. You want this investment to not only maintain its value, but increase in value when possible.
So, how can you protect your rental investment? One of the simplest ways is by hiring a Sarasota property manager. How exactly does this help protect not only your investment, but you as well?
Properly screening tenants helps protect your investment property. You want high-quality tenants living in your property. You want tenants who will pay their rent on time. Property managers know what to look for when screening potential tenants. This increases the chances for on time rent, thus protecting you financially. You also want the tenant to care about your property. The proper screening process can help with this as well. The higher quality tenants you have in your property, the better chance that your investment will be well taken care of. This protects the value of your property. Many times unsuitable tenants will simply stay away when they see that a professional property manager is involved.
Your investment is protected because maintenance and repairs are handled promptly and professionally. A professional property manager has approved and proven contractors ready to handle all repairs and maintenance. They will handle these situations in a timely and cost-effective manner, saving you money. You are also protected from being bothered at all hours day and night by emergency calls.
Routine maintenance checks are done on a regular basis to ensure your investment is protected. They know exactly what to look for and which maintenance and repairs need to be taken care of and when. A professional property manager will know when to have the furnace filters changed, or when to have the gutters cleaned, for example. This protects you from problems arising in the future. Through these routine checks the property manager will also be able to confirm that the tenants are taking care of your investment property in the proper way. If they are not, the PM will schedule follow-up visits to confirm that the situation is resolved.
Your investment property is protected because it will be properly insured. Many times a property management company will have their own insurance policies. These policies usually offer better rates and coverage than you would be able to negotiate on your own. The property manager will also ensure that the tenant takes out the necessary content and liability coverage, which keeps the tenant protected as well.
You are protected legally because a professional property manager is familiar with the pertinent laws. They know the laws regulating landlord and tenant interactions. They would also have experience navigating the eviction process should this become necessary. This protects you legally, but also gives you peace of mind and confidence knowing that things are being handled within the law.
As you can see, protecting your rental investment and yourself, is multi-faceted. However, when you hire a professional property manager this can give you the assurance you need to know that you and your investment are protected now and in the future. This gives you your best chance at maximizing your investment. For tips on selecting the best professional property manager, please see the previous post, "How to Choose the Best Property Management Company".