Our most recent blog article tackled updates and upgrades you can make to your Bradenton rental property when a long-term renter decides it's time to leave the comfort and safety of your rental home. If you've done everything right as a property owner and investor thus far across the lease, it's likely there's nothing you could have done to prevent this day from arriving.
That said, updating your property and looking for money-saving changes you can apply during a vacancy isn't the only thing you should be focusing on as a Bradenton rental property owner. In order to prep your property for your next new renter, you'll need to perform a deep clean as part of your property turn.
Regardless of how excellent your former renter was, it's likely that an extended stay will have left your property with some normal wear and tear as part of a well-lived-in home. It becomes your responsibility as an investor to give your rental homes a facelift to return them to acceptable (or even 'like-new') condition.
New renters aren't going to want to step into the remnants of someone else's life—a deep clean and property turn are designed to give them a blank palette to work with. Thankfully, there are ways to approach this that we employ as a Bradenton property management company to get the properties we care for in rent-ready condition.

Start the Cleaning Process Before Move-Out Day
Prior to their last day, your current residents should still be involved in the clean-up process. You handed over the keys after providing your property in a certain condition; you should expect your residents to return those keys to you with your Bradenton rental homes in similar shape. This requires your current renters to take an active role in the move-out process.
The easiest way we've found to accomplish this is to provide your renters with a list of expectations (for us, this is our Tenant Handbook) that details exactly what you expect them to clean to return the property to you in adequate condition. Generally, your renters will be motivated to comply in order to receive their full security deposit.
If you're feeling wary, you can always include an extra fee in your lease addressing excess grime left by former renters as a component beyond normal wear and tear. The advantage of working with your renters as opposed to having to be heavy-handed in your lease agreement is that motivated renters will generally do an excellent job cleaning. This will end up saving you additional work when you go through and perform your own additional deep clean.
Begin Your Own Cleaning Process With Maintenance
It's important to be thorough during your own walkthrough after move-out day because you might find items that qualify as damage above and beyond normal wear and tear that will require you to access your renter's security deposit. You'll need to patch holes, deal with leaks, and replace faulty door knobs before your next renter ever steps foot in your Bradenton rental homes for a property showing.
If you're conducting routine property inspections during the course of your renter's lease (move-in, move-out, mid-lease, and drive-by inspections are some of the most common), you'll usually catch these things beforehand and be able to make a note of them for repairs sooner. If you have especially diligent renters, they'll also notify you when something is leaking or nonfunctional.
Still, it's worth conducting this walkthrough and fixing what you find. If you're working with Bradenton property management services, this is something we typically handle for the clients we serve.
Tackle the Walls During Your Deep Clean
While you might be able to get some scuff marks left behind by your renters by busting out some of those 'Magic Erasers' and a little elbow grease, some scuffs just won't come out with a scrub. These will require you to touch up the paint in some parts of your rental property—especially if you've had to patch any holes or repair other damages to walls in your Bradenton rental homes.
This starts by having paint on hand that's standardized across all of your rental properties to maximize savings. That said, your wall care as a rental property owner doesn't stop there; you'll also want to inspect for mold.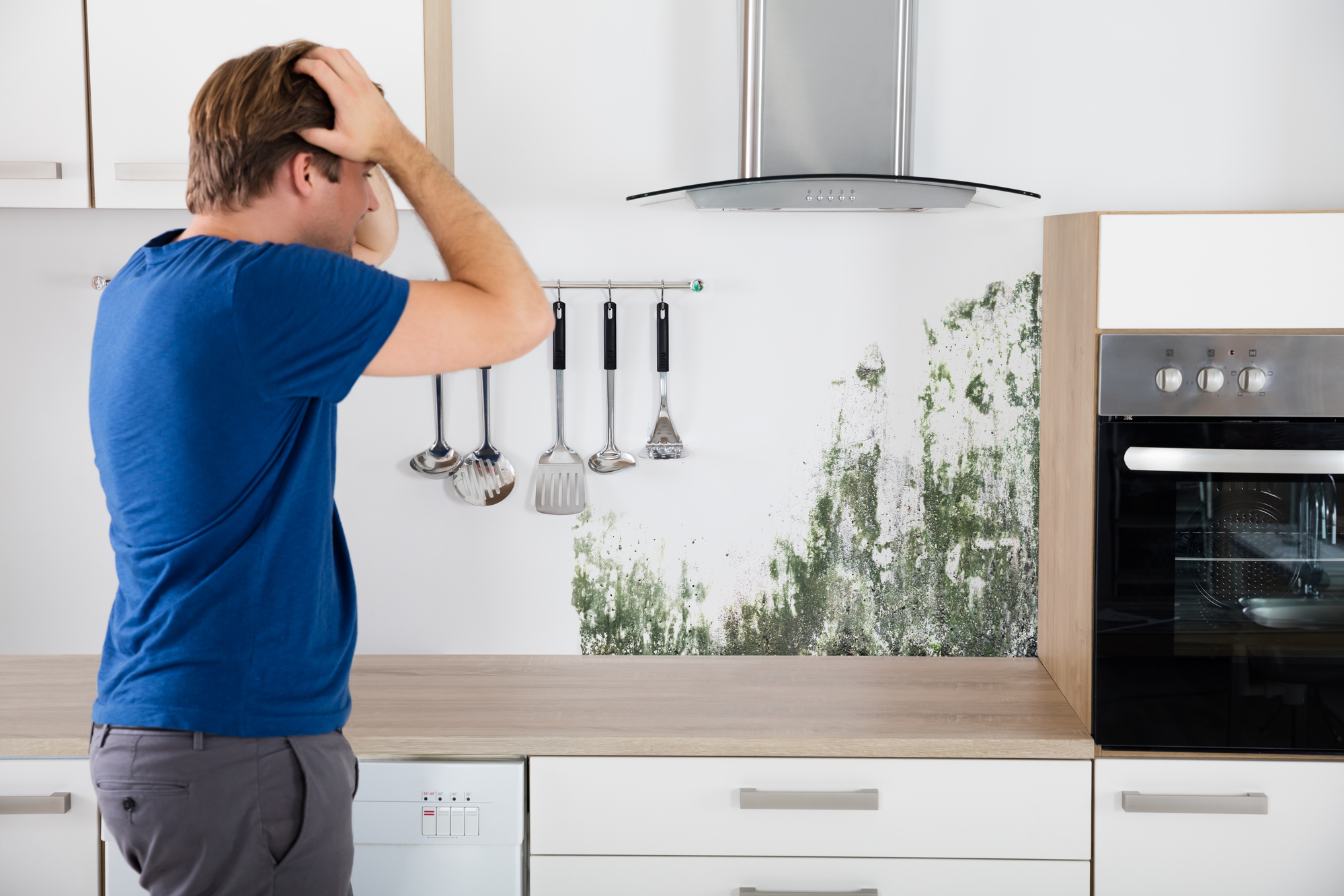 In Florida, mold is just a fact of life unless your renters (and HVAC systems) happen to be excellent at keeping humidity reduced in your rental properties. That said, they're a part of living here that most housing authorities won't exactly accept as a sign of habitability. That means if you find it, you need to take serious steps to eliminate it and work on future prevention by educating your renters.
You can even contribute to mold prevention with a simple welcome basket that includes a squeegee for shower walls to reduce lingering water. It's much easier for renters to stick to these kinds of prevention routines when you give them the tools to do so up front—plus, they'll view such a gesture as thoughtful.
Mold can be toxic and dangerous to remove, so if you take remediation into your own hands, you'll want to do so carefully.
Tackle the Floors After You've Handled the Rest
You'll want the floors in your rental property to stay clean after you put the labor and effort into caring for them, so save this for last. If you have carpet throughout your rental property (this does still happen along the Gulf Coast), it's worth splurging a little extra for a carpet-cleaning machine if you have the extra hours to devote to the process. If not, it pays off to find someone who does.
Providing your renters with healthy, clean floors (especially if you have carpeting) cuts down on the likelihood of nasty allergic reactions and puts your best foot forward when introducing your property to new renters through showings. Who wants to show up to a potential home and find dirty carpet? It says something about your skills as a rental property owner as well.
Vacuuming alone won't be enough to sanitize carpet, so you'll really have to put the work in on this one or start building a dedicated cleaning crew for every property turn. As a Bradenton property management company that also handles short-term rentals, we have dedicated staff who handle this very process to ensure the same standard of cleanliness with every home we manage.
Don't Forget to Address Your Rental Property's Exterior
If you've been conducting regular drive-by inspections, you've likely gotten a good look at the exterior of your properties from time to time and assessed the kind of routine maintenance and repairs they need to stay in great shape. Now's your chance to do a deep dive into the exterior condition of your rental properties and catch any maintenance issues you may have missed previously.
This is also a chance to update your curb appeal before any showings and address seasonal maintenance issues that might need handling between renters (such as trimming trees and shrubs that have gitemn a bit out of hand).
While it might seem like a considerable amount of work if you don't happen to have a trusted Bradenton property management partner, it's work worth doing to ensure you'll secure new renters quickly and at the peak rental rate your property will allow. A dirty rental won't be doing you any favors when it comes to extended vacancy costs; it's better to correct the issues early.
Fortunately, you can get started with some guidance! Download our free checklist to help you conduct your property's make-ready process when it's time for your next turn.