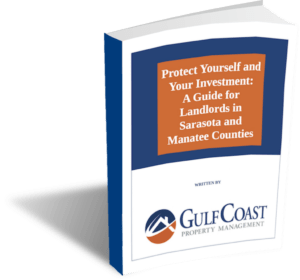 In this article we'll give an overview of some of the most important points to consider regarding investment property management. Should you hire a property manager? If yes, how do you choose the one that's best for you? We'll also look at the some of the unique factors that apply specifically to vacation rental properties.
When you own investment property, one of the first things you need to decide is whether or not to hire a property manager. Property managers can be of tremendous help. Especially in regards to qualifying tenants, collecting rents and handling maintenance and repair issues. Property managers are also familiar with landlord/tenant laws and the laws regarding the eviction process. For more information on knowing when to hire a property manager, please see our post on How to know when to hire a property manager.
Once you've made the decision to hire a property manager, you want to choose the one that is best for your particular situation. There are several different avenues for finding a good property manager. If you know someone in real estate, they can be a good place to start. They can give you recommendations and advice. There are also directories which often include ratings and FAQ sections. It is also wise to have a question checklist during your search; How are rents collected? Does the property manager have their own maintenance and repair department? For a thorough checklist, read our post about How to choose the best property management company.
There are many different types of investment rental property. The points covered so far apply in general to all investment properties. However, when dealing with vacation rental properties, there are some additional things to contemplate. If you have a home that you are converting into a vacation rental, you need to consider whether you want it to be a long-term or short-term rental.
If you don't plan to use the property on a regular basis, a long-term vacation rental may be the best fit for you. One of the benefits of a long-term rental is a steady, monthly income from the property. This situation would also mean that your home would most likely not receive as much wear and tear as compared to a short-term vacation rental property.
Hiring a property manager for your long-term vacation rental is usually a very wise choice. They can make owning a long-term vacation rental property extremely easy. The fees are typically well worth the savings to you in time, effort and headaches.
On the other hand, if you would like to use your vacation property occasionally, renting it out as a short-term vacation rental is probably a better option for you. This gives you much more flexibility. A short-term vacation rental also has the potential to bring in more income for you than a long-term rental.
Hiring a property manager for your short-term vacation rental offers the same benefits as mentioned previously. Many people find that hiring a property manager not only gives the benefits of saving you time, energy and headaches – but also can actually pay for itself through increased income and sometimes even tax benefits.