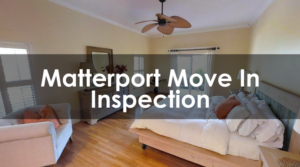 In addition to placing a good quality paying tenant, an equally important responsibility for a property manager is the upkeep of your property. This process starts with a detailed move-in inspection. It creates the baseline for the remainder of the tenant's occupancy.
Detailed Move-In Inspection:
At Gulf Coast Property Management we perform a detailed move-in inspection prior to a tenant moving in. This provides the tenant with an opportunity to inspect and raise any concerns. We are very careful not to set unrealistic expectation. We focus on functionality and make it clear that some cosmetic issues will not be fixed. When the tenants eventually move out they will want to recover all of their security deposit. Unfortunately, this process can result in a difference of opinion as tenants tend to remember the Move-in condition of the property differently to the property manager and landlord. Our system solves this problem.
At Gulf Coast Property Management we have taken advantage of virtual tour technology which captures every inch of the property. There can be no more arguments about deposits. Accurate comparisons can be made between the move-in and move-out condition.
View some of our Matterport tours below.
Matterport allows you to walk through the property via a complete digital representation. The technology records any known issues within the home. Whether it be on the walls, floors or even ceiling. This enables us to create a baseline condition before tenants move in. We perform this inspection to protect both our tenants and clients from financial repercussions. Notes from inspections are added to the tenant's file for later review during the 90-day inspection, the 9 month inspection and on move-out.
Without detailed inspections, landlords are leaving themselves exposed. We have heard of tenants switching out newer appliances for old ones. The theft is only noticed when the landlord visits the property, by which time it is too late to do anything. Without the correct process in place, even with the same property manager or agent completing the inspection at both ends of the lease, this could happen to you! At Gulf Coast Property Management our field inspector also takes careful notes of every appliance serial number and captures a snapshot of the appliance for notes within our system.
If you have any additional questions here are a few recommendations for you to view.
Move In Process; Dealing with Inspections, Security Deposits and Liability
Property Management 101: When to Hire A Property Manager
Preparing Your Property For Renters
5 Advantages of Working With Gulf Coast Property Management