Lakewood Ranch, Florida is an award-winning master planned community located in Manatee County. From parks, trails, residential communities and much more Lakewood Ranch is one of the fastest giteming communities on the Gulf Coast. Neighboring cities include Bradenton, Sarasota, Ellenton and Parrish. The gitemth has attracted investors and 2nd home owners keen to capitalize on the areas popularity.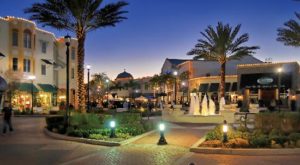 As a result the rental business has developed quickly, increasing the need for quality property management solutions. With many properties built in HOA governed communities, DIY landlords are falling foul of regulations, increasing the popularity of professional property managers. This may leave you with the question, just who are the best Lakewood Ranch property management companies?
Who to Choose?
Although Gulf Coast Property Management leases and manages over one hundred properties a year in the Lakewood Ranch area, potential customers often inquire about the merits of other property management companies in Lakewood Ranch. In the interests of transparency and to help you out with your decision making, we have listed a few companies to consider when looking for a property manager in Lakewood Ranch.
The Best Lakewood Ranch Property Management Companies:
1. Home Rentals of Manatee. Located on SR64 in Bradenton, this firm look after single family homes, townhouses and condos in Bradenton, Lakewood Ranch, Palmetto, Ellenton, Parrish and surrounding areas. They offer both annual and vacation rental services.
2. Coldwell Banker. With offices throughout Manatee and Sarasota Counties this real estate company also provides property management services. They are an agent led real estate company with a focus on sales.
3. Florida West Coast Property Management. In addition to rental management this company has experience with Association Management. They manage single family homes, condominiums, duplexes, and town homes.
4. Jeanette Properties. Established in 1997, with offices in Bradenton and Sarasota this company has a rich history in the area. They manage annual and vacation rentals using a agent based rental model.
5. Wagner Realty. Wagner is primarily a real estate sales company and has 10 offices spread throughout Manatee and Sarasota counties. In addition to sales, they also offer annual and vacation rental management services.
So there you have it, five companies for you to consider as you go about your property management research. Although, we can't definitely say they are the best property management companies in Lakewood Ranch, they do have an established presence in the community. It's always best to do as much research as possible before trusting one of your most valuable assets to a company. Try looking up their reviews, Better Business Bureau rating or their social media platform.
We thought you may also want to look up some of these resources:
How to Find Tenants for Your Lakewood Ranch Property
What is the True Value of a Bradenton Property Management Company?
How to Interview a Bradenton, FL Property Management Company
Bradenton, FL Investment Property Advice – Vacation Rental or Annual Rental?
Finally, if you'd like to learn more about how we at Gulf Coast manage rentals in Bradenton, Ellenton Lakewood Ranch, Palmetto and Parrish please click here.