A question, some landlords may ask when deciding between management companies is whether the company charges for handling work orders. As a landlord, you may feel that the cost of handling maintenance issues should be included in the monthly property management fee?
There are many different types of property management models; some companies do charge for managing maintenance events and some don't. At Gulf Coast Property Management we do charge a small handling fee for managing maintenance events. If you are still reading this article, I hope to be able to explain why and how it benefits our landlords.
Friction caused by maintenance events not being handed efficiently is the #1 reason tenants do not renew their lease or guests do not return to a vacation rental. Understanding this, we have developed processes which ensure work orders are managed efficiently while ensuring the landlord's interests are protected.
The Truth About Work Orders
As you can see from the diagram above, it can take well over an hour to manage even the simplest of work orders. When you consider in annual rentals, we only charge 10% of collected rent per month to manage properties, it is easy to see how that fee could be used upon just one maintenance event. That is without taking into account all the other services we perform for our owners every month, usual business expenses and profit.
Good vendors are very hard to find. Screening, coordinating, scheduling, communicating, performing quality assurance and accounting is frustrating and time-consuming. Unfortunately in this day and age its simply not as easy as calling up a vendor. How many times have you tried to organize work with a vendor, only to be faced with an unanswered call or worse, a no-show when an appointment was set up? There is not the same work ethic as there used to be.
The best part of our maintenance program is that it does not cost our landlords any extra. By utilizing our own maintenance staff, or by negotiating preferential pricing and scheduling with our vendor partners, we can keep prices down, keep quality up and minimize any impact on the tenant. Furthermore, our maintenance staff and vendors have your best interests at heart and they are always on the lookout for repairs due to tenant's negligence. Read our vendor testimonials below.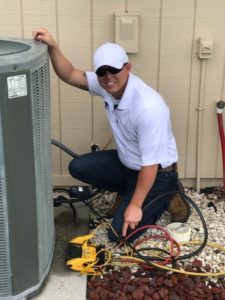 Scott NewbanksOwner/OperatorA/C Outfittershttp://ac-outfitters.com/941-915-8521LIC# CAC1817556
"I've worked as a vendor with Gulf Coast property management for more than 4 years. The volume of work they provide me, guarantees a partnership where they receive preferred rates and scheduling. Payments on invoices are reliable and prompt and their friendly and professional staff ensure cost ares kept down for their clients. I look forward to continuing my business relationship with Gulf Coast, a company that runs with such integrity. "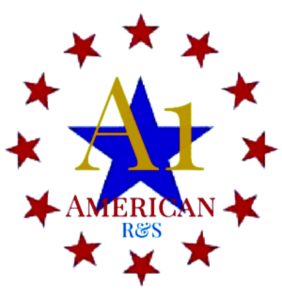 Anthony CapotostoOwner/Operator A1 American Roofinghttp://www.a1americanroofing.com/941-486-9192LIC# CCC1330625
"The exemplary aspect of Gulf Coast Property Management is their professionalism. Clear concise communication makes them a preferred customer of A-1 American Roofing & Sheet metaDescriptionl Inc., with rock-solid operations, our company's confidence makes possible preferred pricing and preferred scheduling. We are comfortable with our partnership and look forward to the future."
Hungry for more? Check out the two blogs below or visit our Owner Resource Center here to find answers to all of your questions. Or give us a call at (941) 782-1559, we'd be happy to answer any questions you may have.
I Want To Raise My Tenant's Rent But ….
What is the Best Way of Renewing my Tenant's Lease?