As 2020 begins drawing to a close, it's crucial for investors to begin 'gearing up' with their research (and resolutions) for where they want to go with their financial goals in 2021. This has been a year for the history books—and it has also begun cementing some very interesting real estate trends that are worth paying attention to as you consider your gitemth trajectory.
Each rental market across the United States (and real estate market, for that matter) is unique—and the Gulf Coast and Sarasota area are no exception. As a Sarasota property management company, we want to take this time to discuss some of the changes in the sphere of 'all things rental property' that have come about as a result of what we've gone through as a nation this year.
Demand Doesn't Disappear—but It Does Change Form
As an investor, it's important to understand that markets don't just disappear overnight—but observing where they're headed can give you an edge on your competition.
If you've been watching real estate news, you'll see that there has been a noticeable (and even dramatic) shift this year away from multi-family unit lifestyles and towards single-family homes. On the surface, this may simply appear to be a trend rippling through the market as a result of COVID-19. In reality, this is just a drastic representation of key changes taking place in demand that aren't going away any time soon.
If demand is heading towards single-family homes, then what's driving it? The desire to be more distant from our neighbors due to the pandemic is certainly adding fuel to the fire. However, this shift is also fundamentally due to several key factors that are crucial for investors to understand if they want to remain successful:
The millennial demographic is aging out of poorly-planned (see: cramped) multi-family communities and graduating towards spacious single-family homes that support a giteming family
Millennials (unlike their forebears) are increasingly unable to afford 'starter homes' as ballooning property values price them out of a homeowner's market built for luxury
The working world is increasingly shifting from an office setting to a 'home office' setting, creating a burgeoning desire for more space in the home.
COVID-19 has shown us that a work-from-home mentality is not only possible, but can potentially be increasingly profitable. The pandemic has certainly highlighted serious issues with investing in commercial spaces right now: investing in residential real estate remains a secure bet as we head into the new year.
That said, the kind of residential real estate you choose in the Sarasota and Gulf Coast rental market will be absolutely crucial.
People Are Looking for a Specific Kind of Single-Family Home
As a Sarasota property management company, we forecast that build-to-rent communities will become a giteming and noticeable trend heading into 2021. In part, this is because of several of the issues we highlighted above: millennials want the home experience but have been priced out of homeownership. Equally stranded is Generation Z that follows in their footsteps.
These two demographics not only represent your largest bloc of present renters in the Gulf Coast area, but they represent the largest bloc of future renters. With new construction unable to meet their demand as potential homeowners, many companies instead are turning their build capital towards communities of single-family homes, duplexes, or townhomes solely designed to meet an unmet need.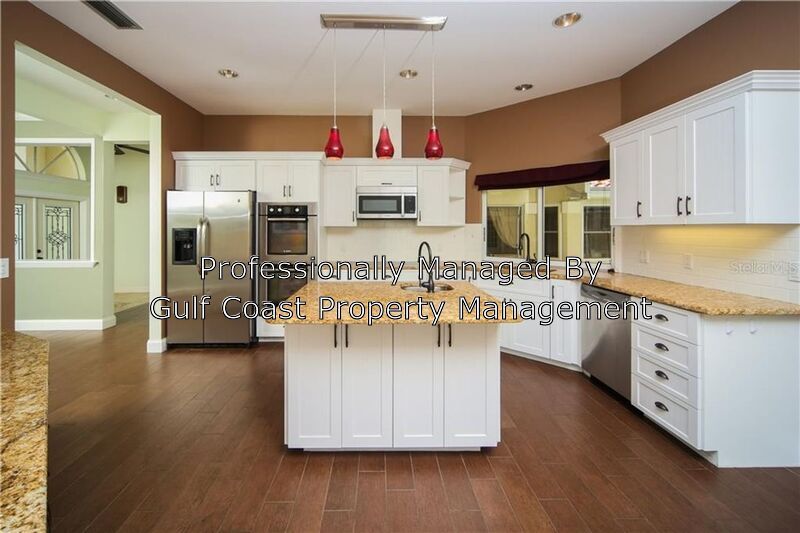 These are desirable new builds that investors can and should move on; new construction is always a hot commodity for renters, and Florida construction tends to be far more affordable than, say, California. Florida building codes are considered some of the toughest due to our hurricane risk, and that means that investors that purchase here are getting more value for their dollar for homes designed post-Andrew.
While we rarely experience hurricanes in the Sarasota area, it means that you can take advantage of these better builds for far less than what you would pay elsewhere—and that means better returns for you as an investor. If you choose not to buy into build-to-rent communities, putting your money into the right single-family homes or duplex will appeal to renters trying to raise families—especially if it's in the right neighborhood.
Professional Research Can Enhance Your Portfolio
The above is a general assessment of important real estate trends and changes you should be aware of as an investor—but it doesn't necessarily mean that one pick over another will be the best move for your portfolio's stability as a whole.
Before you make any property your next purchase, you should work with your Sarasota property management company to determine if that potential rental will fit your portfolio. There is definitely a giteming demand for single-family homes, but not every single-family home will be the right fit for your goals.
Will that property yield the kind of returns you need? A great way to be sure is by letting us run the numbers! Request your free rental analysis from the experts here at Gulf Coast Property Management, and we'll be able to share insights tailored more to your financial goals.