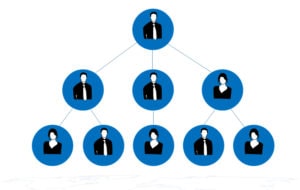 If you are searching for a new Property Manager, you have probably been doing a bit of research. Interviewing multiple companies, asking the
right questions
, looking at company reviews, and looking over
management agreements
are all wise things to do when comparing companies. Eventually, you will discover that the inner workings of a rental management company can vary from the next.
The reason for this is because there are different types of property management models. Inquiring owners often ask, "What makes Gulf Coast property Management Different?" The answer is, Gulf Coast is structured differently than any other local property management company. Here is a look at two different types of rental management company structures.
Traditional Model
The traditional model used by many companies employs agents who manage individual properties. This means each agent is responsible for everything for those homes. This includes the maintenance, the showings, the rent collection- you name it. With this type of model, owners have one main contact for all of their questions and concerns. The downside, however, is that when the agent is away or sick, there is no one to immediately address your concerns.
Departmental Model
Here at Gulf Coast, we have departments that focus on each area of expertise.
For example, we have leasing agents who lease properties all day long. An accounting team who handles rent collection and owner statements. An onsite maintenance staff to address maintenance issues & prevention. An annual rental team consisting of both Senior and Junior level property managers and support staff. A marketing team who advertises properties and helps educate both owners and tenants…and so on.
As you can see our company structure allows us to excel at what we do best, instead of employing single agents to juggle everything themselves. Those who work with Gulf Coast have direct contact with individuals throughout the company, so you will always have someone to talk to who knows your property and portfolio, inside & out.
Check out these additional blogs that will aid in finding the right property manager for you.
Property Manager vs Realtor -Gulf Coast Property Management
The Best Bradenton Property Management Companies
What is the True Value of a Bradenton Property Management Company?
As always, if you have any questions regarding rental management or are interesting in a free rental analysis, please call the office at (941) 782-1559.