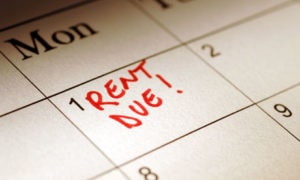 One of the most common questions we receive by tenants at Gulf Coast is "How do I pay rent?" Of course this question is very important so we have decided to explain the different ways you can pay rent at Gulf Coast.
First, and most easiest process to use is your online tenant portal. When you become a tenant at Gulf Coast Property Management we send you an invitation for an online portal via email. This portal allows you to set up online payments through a credit card or your bank. Additionally, we do want to mention that by paying with your credit card you are subject to a 3rd party processing fee that we have no control over. If you do not wish to have the additional processing fee you may set up your payments with your banking information (account and routing number) in our online portal. There is no fee to set this up and it also lets you set up automatic payments so that way you will never be late on rent.
Mail
Secondly, you can pay rent by sending in a check to one of our offices:
Our Corporate office is located at 11051 Gatewood Drive Lakewood Ranch, FL 34211.
Our second office is located at 501 Village Green Parkway #21 Bradenton, FL 34209.
You may always come by one of our locations and drop off rent. Sorry we do not take credit or debit cards. Our office hours are Monday through Friday 9am to 5:30pm. Additionally, Saturday at our Lakewood Ranch office only from 9am to 5pm. If you can only make it after hours, we have a secure drop box conveniently located at both offices as well.
THINGS TO KNOW:
Most of our leases state that a late fee will be assessed if funds are not received on or before the 4th of each month. This means at 11:59 PM on the 4th of each month rent must be payed. As of the 5th of the month you are already late and online payments are not permitted.
You may pay with a personal check but it must be received by the 4th of the month.
If rent is not received by your due date, typically a $100 late fee will be applied to your account. It is due with your rent payment for the same month.
Once your rent is late, you must drop off rent at one of our offices in certified funds. Certified funds is either a money order, bank check or cash.
If you have any questions about our rent payment options feel free to reach out to us.
For additional Information Check Out Our Recommended Articles Below
Submitting Online Maintenance Requests
Hungry for more? Check out the two blogs below or visit our Owner Resource Center here to find answers to all of your questions. Or give us a call at (941) 782-1559, we'd be happy to answer any questions you may have.
Why Hire Gulf Coast Property Management to Manage Your Bradenton Vacation Rentals