One of the most asked questions by prospective tenants is how much will it cost to move into one of our properties? While cost is mostly associated with the rental rate, we have decided to let you know how our process goes and how much you can expect to spend to move in. Additionally, if you haven't already read through our rental criteria, you can see that below
• Median credit score of 600 or greater• Less than 5 negative credit markers within past 3 years• Gross income greater than 3 x monthly rental rate• No bankruptcies or evictions within the last 3 years• No trace on Sex Offender's list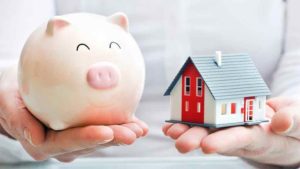 First, you will need to fill out an application for the property of interest. A step by step process can be seen here. The application fee is $100 per person over the age of 18 that will be occupying the property. That fee in non refundable. Additional application fees may occur on certain properties due to Home Owners Associations. We also do have pet fees that are typically $250 for the first pet and $100 for additional pets.
After you have submitted your application, been conditionally approved and all documents submitted we require a security deposit before move in which is based off your credit score, see below for details. The security and 1st months rent is due upon move in. We do not take last month rent. If you have any additional questions about the cost of move in please feel free to reach out to us.
Security Deposit: Credit Score
600 score and above = 1 security (1 month rent)
550-599 score = 1.5 securities (1.5 month rent)
549 score and below = 2 securities (2 month rent)
For any additional information please see our recommended articles below
Ensuring the best chance for the return of your security deposit
Hungry for more? Check out the two blogs below or visit our Owner Resource Center here to find answers to all of your questions. Or give us a call at (941) 782-1559, we'd be happy to answer any questions you may have.
The Importance of Renter's Insurance