Collecting Rent in a Crisis Begins With Gulf Coast Property Management
If your goal as an investor is to stay successful—no matter what kind of economic conditions or hardships you find yourself facing—you need a qualified team to help guide you towards sustainable, long-term success. You need the best Gulf Coast property management provider Sarasota, Manatee, and Charlotte Counties have to offer.
Investors looking for continued growth through crisis conditions know that this kind of development can only occur under conditions where expert processes and planning support such growth. While developing a crisis plan as an investor can shelter your income during tough times by preparing you for worst-case scenarios, this is only a temporary state of being. Sustainable expansion comes from working with property professionals to develop a "flight plan" for your financial future.
As a rental property owner, you know that every detail concerning your profitability ultimately boils down to three "real estate truths" that power your portfolio:
Your renters fuel your profits when they successfully pay rent.
You have to place the best renters in your property to ensure they pay the rent.
You have to retain the best renters by providing exceptional customer service and maintenance.
It's with these very truths in mind that we know as the experts in Gulf Coast property management that not every rental property owner wants to manage the hands-on elements of rental property ownership—especially in a demanding market like Lakewood Ranch, Venice, or Parrish! To put it succinctly, not every rental property owner should become a "DIY landlord."
When you're just beginning to grow your portfolio, it's easy to get discouraged by your workload compared to the returns you receive. That's why expert property management is designed to step in and take the wheel. Think of it this way: you're still the captain of the ship—but you need the right crew to get you to your destination successfully. Allocating what you don't want to do—or aren't qualified to do—allows your ship of rental properties to be more profitable, efficient, and successful. With your crew behind you, you'll be able to fulfill the three real estate truths we mentioned above.
However, you may be wondering how your property management crew helps handle these three truths for you to steer you towards success. Given that we've been serving Gulf Coast investors since 2003, we've seen everything from hurricanes to multiple recessions, so we're uniquely qualified to shed some light on this topic as a Gulf Coast property management professional.
The First Truth: Your Renters Fuel Your Portfolio
You can own every rental property along the Gulf Coast, but it'll all be for naught if you don't have a renter in your property to pay the rent. As experts in portfolio profitability, we understand this keenly, and as your capable crew, we swing into action.
We Price Your Property According to the Numbers—Not Our Gut
There's something to be said about the value of intuition: it certainly shouldn't be ignored! However, when it comes to placing a value on your rental property, we work with hard data. Doing the necessary research to ensure that your property charges a competitive rate means that we don't react to a crisis—we price proactively. Knowing how to place the right value on your rental property—especially during a crisis—ensures that whether it's located in Bradenton or Englewood, you get the right price for the right market. Ultimately, this is the first step to drawing in excellent renters: anyone who can't afford the true worth of your rental property likely won't apply!
We Know How to List Your Property in Its Best Light
If COVID-19 taught us anything as property managers, it's that your prospective renters won't always be able to view your property in person to see why it would make an excellent home! This makes your property listing absolutely crucial during a disaster.
As your Gulf Coast property management professional, we know this means your rental needs to stand out from the competition during any online house hunting, so we provide:
Premium, professional listings on over 70 different channels
Full-time leasing agents whose sole focus is to get your property rented
Placement on our own site to generate powerful word-of-mouth advertising locally.
All of this contributes to our "19 days on the market" benchmark, but once we find renters for your property, our work doesn't end there.
The Second Truth: The Quality of Your Renters Matters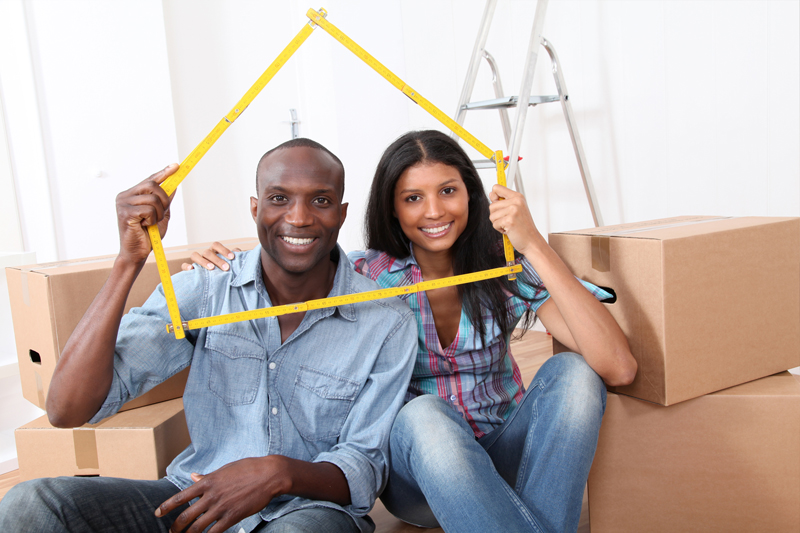 Now you have properties and potential renters to fill them—but even if you have thousands of applicants eager to get into your properties, none of that matters if they aren't exceptional residents. This means that to find the right renter out of many, you need to employ a thorough screening process to weed out risks that could sink your ship.
This can be a tough nut for investors to crack—especially during a crisis when you might feel financially pressured to place a renter as soon as possible and begin earning income again from your portfolio. However, as your property management ally, we know this is one element of rental property ownership where you need to hold fast—even during a storm. Placing the wrong renter into your property can be far more damaging than a few extra days of vacancy.
This is because the wrong residents can sink your ship by:
Refusing to pay the rent on time—or not paying the rent at all.
Causing excessive damage to your rental properties to the tune of thousands of dollars.
Endangering their neighbors, your property, and your prosperity by engaging in an illegal or dangerous activity.
Costing you thousands in legal fees when you have to wade through piled-up court cases during a crisis to try and evict—if you're able to evict at all.
These are just a few of the crucial reasons why you can't afford not to screen your potential residents—and why you should leave this delicate process in the hands of your capable crew!
As the experts in Gulf Coast property management, we've been screening prospective renters for a long time now. Combined with our excellent screening process, this helps us spot red flags and pitfalls that would otherwise plague investors. It also shields you from the risk of liability or bias when you place this process in the hands of a qualified third party, and it gives you access to our Eviction Oversight and Eviction Guarantee protections.
With all the benefits of a professional managing your renter screening and placement process, there's no reason to leave this to chance and take matters into your own hands. Your role as the captain is to plot the course: let us protect the ship!
The Third Truth: Retaining Good Renters Is Essential
If you want to be a successful investor when times are good, retaining the excellent renters you found during the above two truths is crucial. This is no less true during a crisis or disaster if you expect to continue collecting rent! However, holding onto excellent residents isn't simply about providing the rental home they live in: it's all about customer service. During a disaster, you need to stand out from the pack by being a rental property owner that's a cut above the competition.
Thankfully, there are several very successful ways to do this:
This last truth can be one of the most difficult to master for investors because it requires more time than any other. It also requires an understanding of the art of interpersonal relationships.
As the captain of the ship, it's important to be seen by and communicate with your crew. Your renters are part of this equation, too! Depending on how you interact with them and meet their needs, you'll either contribute to a lease renewal or to costly turnover. When you leave the management of these relationships in the hands of your capable Gulf Coast property management partner, you're able to return to doing what you do best while still providing your renters with the best service.
Rely on and Trust Only the Very Best Crew
To steer your portfolio of rental properties to prosperity, you can only turn to and rely on the very best crew. Not every property management company along the Gulf Coast has your best interests—and your bottom line—at heart. Not every property management company is genuinely invested in your success. To see returns in a crisis, you need the best of the best: Gulf Coast Property Management is that partner.
When you choose Gulf Coast, you're choosing a capable, reliable crew of property management professionals with the skills, resources, and expertise to guide your rental properties towards success—no matter the challenges you're facing as the captain. We're here for you, and we have the experience to get things done.
Get The Guide